Screen Roller Shades
Are you aware that the protection offered by windows in terms of better energy efficiency, security, and privacy is not enough? Well, that's why you need Screen Roller Shades.
With the help of Roller Shades, you can be sure of a reliable layer of security that helps to cover the space between your home and the outdoor. 
Once you're able to install Shades on your window, you'll not have to worry about the security, privacy, and energy efficiency issues faced by those without Screen Roller Shades.
That's not all. This window treatment are stunning to look at, and they'll help to beautify your home and office space. They come in many styles, designs, and colors. So you'll always get to find an option that matches the look of your home decoration.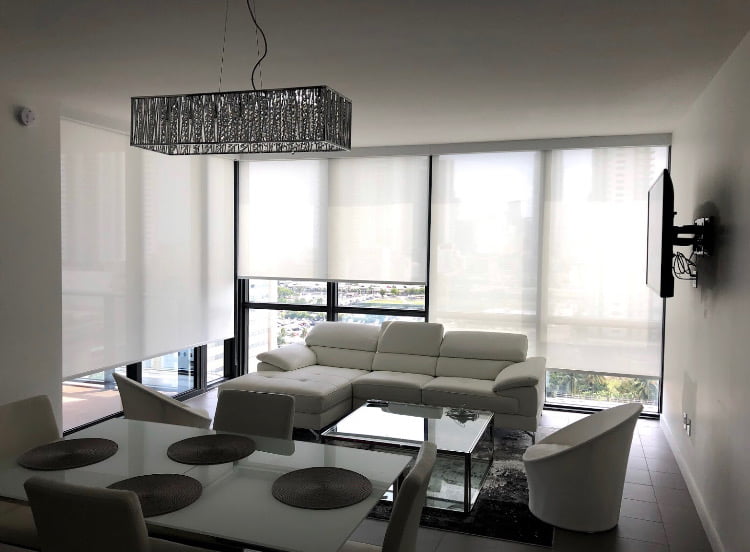 At Ultimate, we offer a full-scale Screen Roller service that provides you with an excellent product that guarantee improved energy efficiency, security, and enhanced privacy.
Our Roller Shades come with lift system options, and they perfectly fit into horizontal, outdoor, and skylight windows. Many thanks to their maximum convenience and versatility.
Also, you can install them in any space of your property. Whether it's in your closet, the kitchen or sitting room, they're very suitable. The shades can either be operated manually or through the use of a remote.
They are 100% versatile and customizable, and once you have them installed in your property, you'll retain the visual appeal of your home and also benefit from its massive efficiency.
Installation Service
Are you having a problem installing the Screen Roller Shades? 
Don't worry. We're always available to provide you with installation service that'll help you to transform your home to something worth emulating.
With our creative design, styles, and on-point for this amazing product, you're guaranteed to get maximum comfort and satisfaction.
So, if you've been struggling with open light disturbance, higher energy bill, and unwanted heat, this product will provide the perfect window treatment solution for you.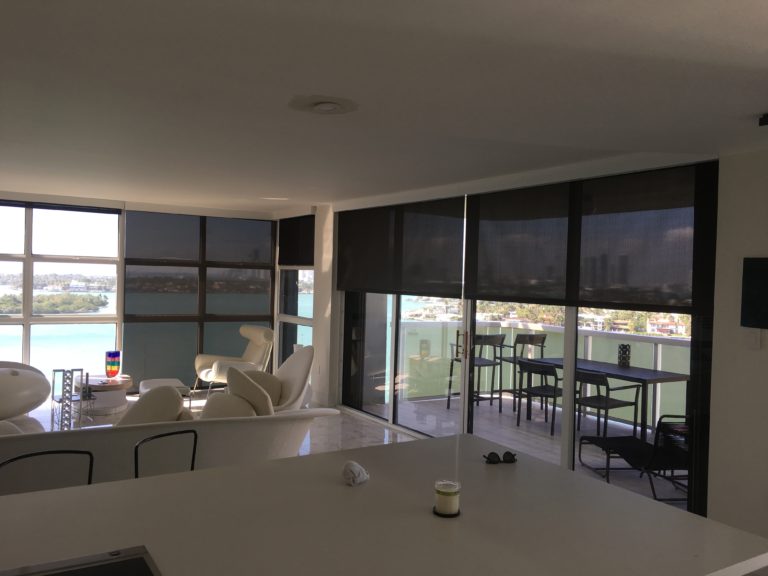 Andres and his team did a really good job. His installation crew was super careful and friendly ; You can tell they do this every day. We are really happy with the final result and service. Thank you very much guys. Highly recommended.
We highly recommend Ultimate shades, Andres and his crew were super knowledgeable. We ordered some Somfy motorized screen shades after we installed our new impact windows and we love them.
Contact Us to Discuss the Ideal Choice for your project.

View our Gallery


Schedule an Appointment