Zebra Shades are one of the hottest and latest styles in window fashion designs.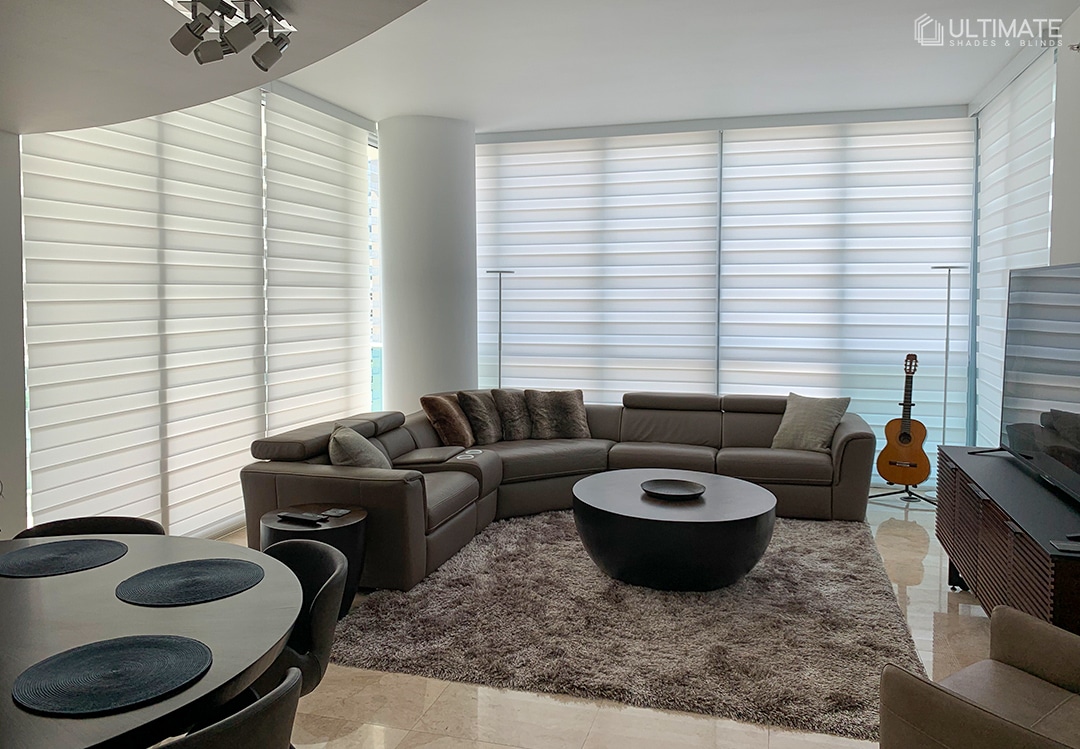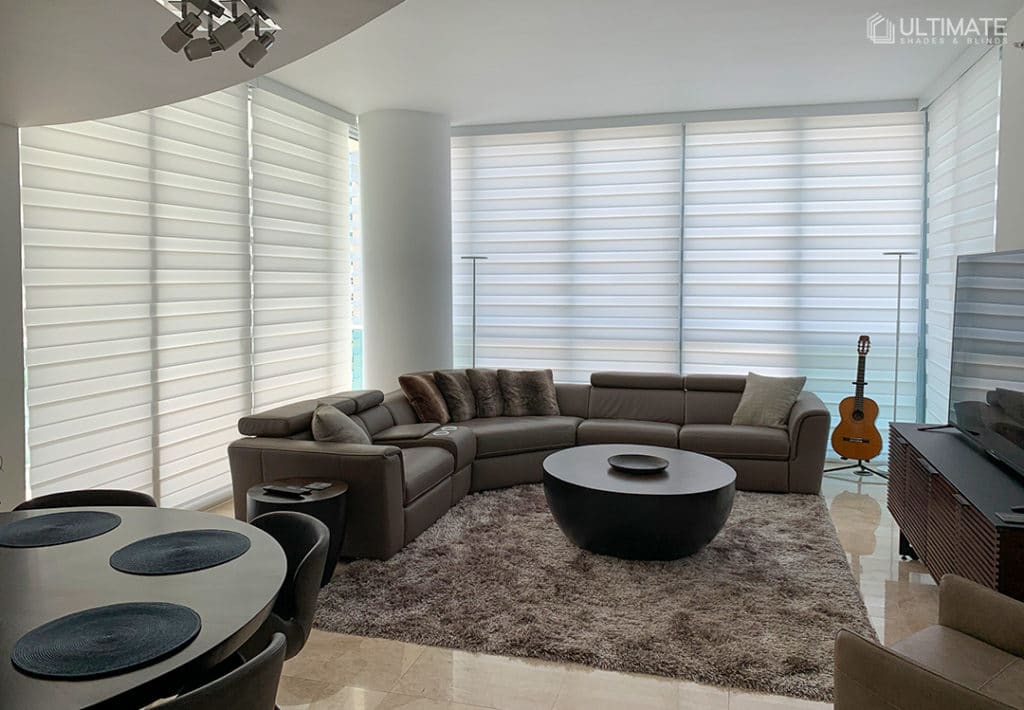 They inherently boast a simplistic, sleek, and clean profile to the natural features of any home.  What's more? They've elegant designs and compatible with multiple settings like a living room, office space, or bedroom.
If you're looking for that WOW factor, Zebra Shades had it. Its innovative design, upscale styles, and geometric dual fabric bands make an exceptional statement that'll leave any house guest a little more jealous.
Many people love this product because of its ability to fit beautifully in a range of styles and homes. If you lean toward traditional décor or you prefer to fill your space with the greatest and latest trends, it works impeccably with a myriad of design options.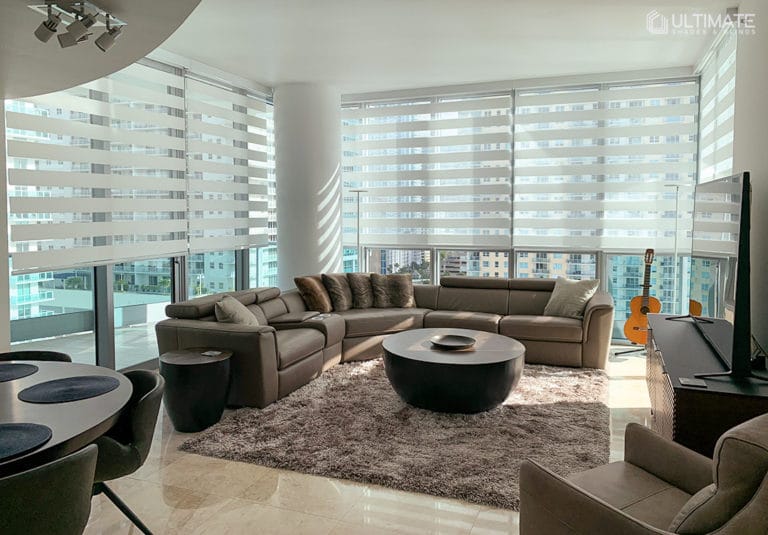 Room darkening privacy and beautifully diffused light make Zebra Shades the ideal choice for your bedroom, living room, and study. Many thanks to their sleek appearance, they are easy to put anywhere. They also layer exceptionally well with other window treatment. 
At Ultimate, our Zebra Shades gives you a new unique window covering solution that complements your room's interior décor while guaranteeing maximum efficiency in lighting management. 
Coming in an array of color choices, this shades promise reliable filtration effect for the lights coming into the interior.
We're committed to ensuring that you always get the best window treatment products. That's why we bring our window treatment to your doorstep to enable us to have accurate measurement and feel of your interior needs while giving an effective shade for your project needs.