Roman Shades, once considered frumpy and old-fashioned are window treatments that have seen a delightful revival.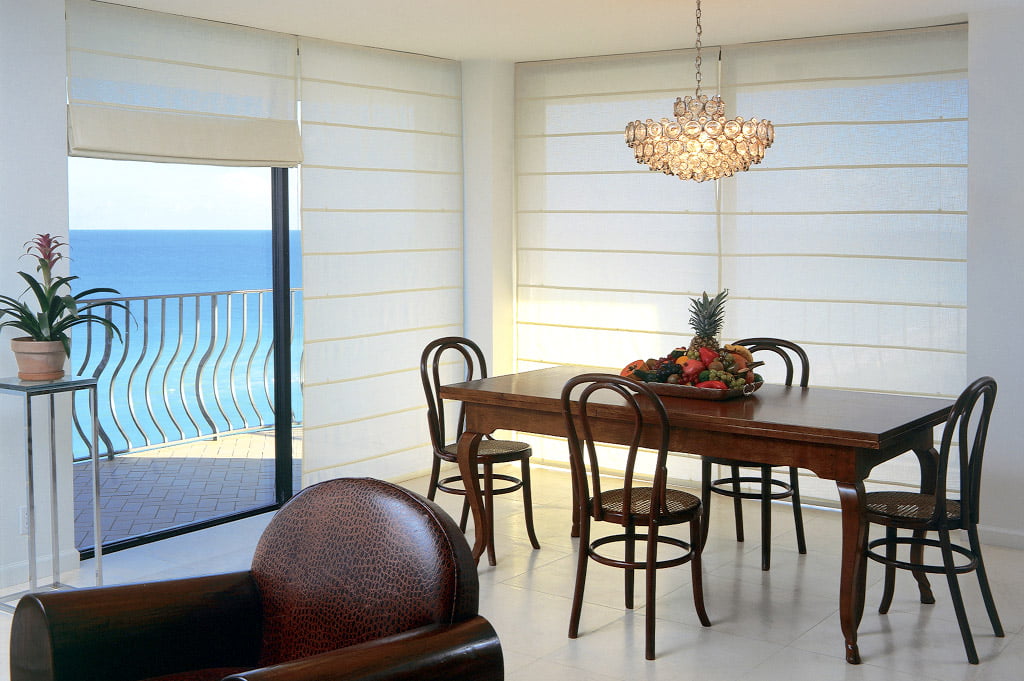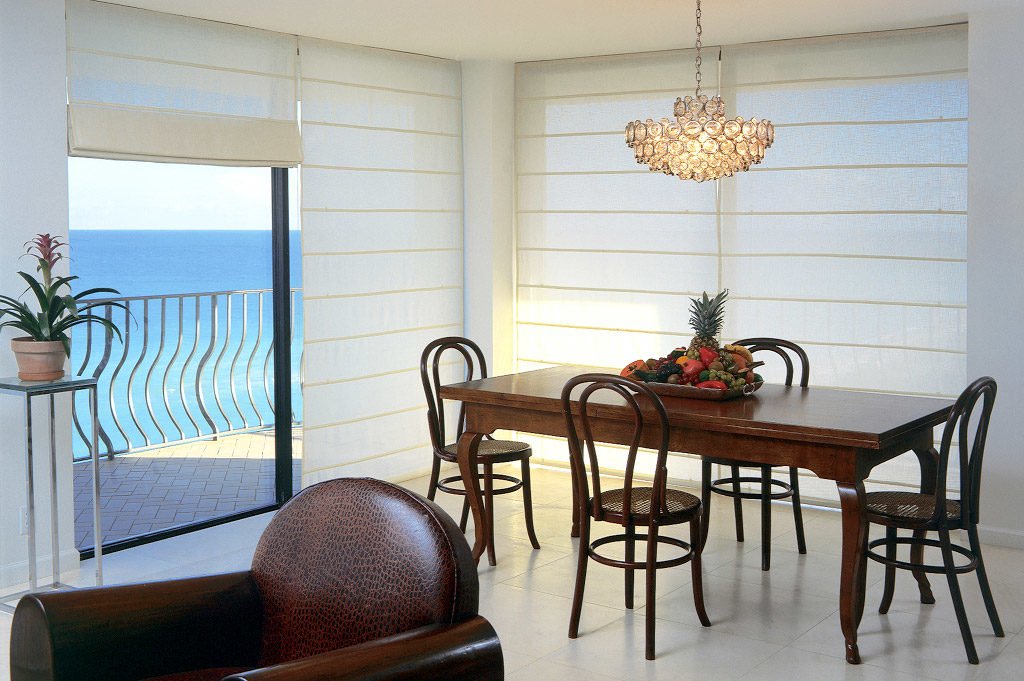 These shades offer a unique and stylish appeal to your space. They can be cheerful, bright, and colorful as your favorite painting, or they can be light, ethereal, and effortlessly blend into your surroundings. 
This window treatment can highlight your interior décor and also add some bit of beauty and stunning appearance to your living space and office. A simple but stunning appearance, these shades come in an elegant design that will highlight your interior décor, whether it's a living space or an office.
At Ultimate Shades and Blinds, our Roman Shades offers a perfect balance between elegance, style, and versatility. The Shades also serves as an extra insulation layer that improves energy efficiency and overall décor styling.
Our Roman Shades come in different fabrics, sizes, and designs. So, you'll always get to find something that best suit your décor and property scope from our collection of Roman Shades. In one word, Roman Shades are just graceful.
At Ultimate Shades and Blinds, we have following collection of Roman Shades.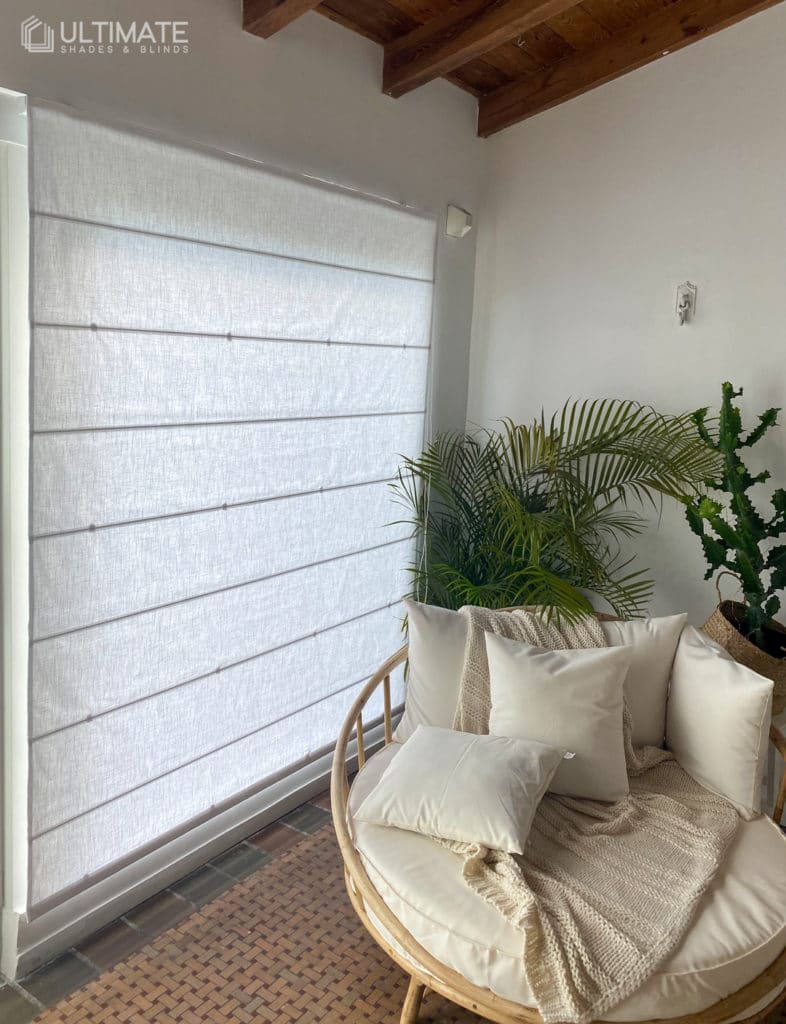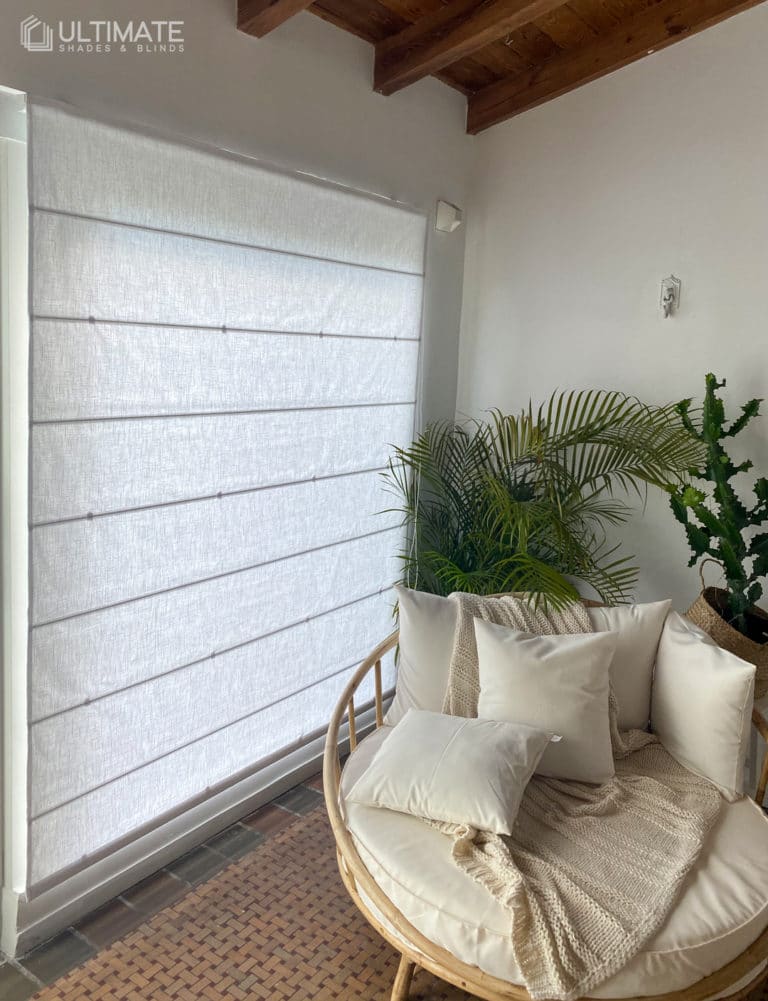 If you're a lover of big, bold patterns, then the Flat Roman Shades is the way to go. These shades are flexible, and they have pleating, which allows the shade to stack concisely. Additionally, they provide a more structured and tailored look. 
Our Flat Roman Shades have extra fabrics and soft fabric, which adds some room darkening and depth of design. Also, their slim profile is a bonus for shallow windows and French door. 
Our Flat Roman Shades come in different fabric and textures, and we can provide custom designs if you have any specific fabric in mind.
Hobbled Roman Shades, also known as Waterfall Shades or Soft Fold Roman Shades, are shades which have creases or folds that cascade down the face of the fabric and help create depth on the otherwise flat surface of the fabric. 
Hobbled Roman Shades adds an informal aura: they create an airy feel and a romantic mood. They can also be styled more traditionally. The easy sophistication brought to space with Hobbled Roman Shades makes them ideal for dining rooms, living rooms, bedrooms, and other relaxing areas of the home.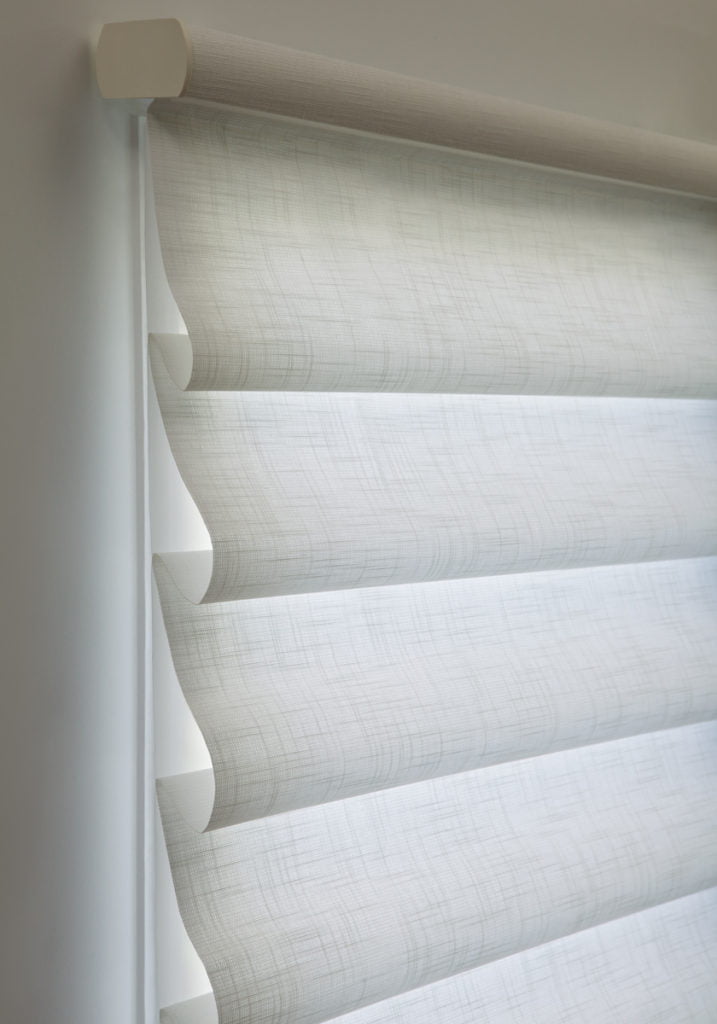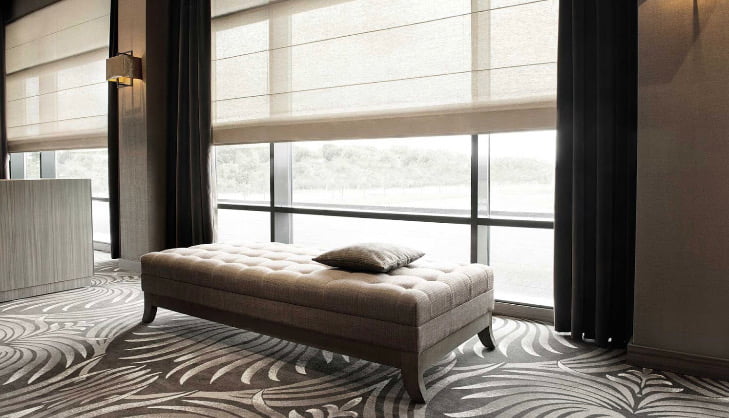 Relaxed Fold Roman Shades
Are you looking to bring your exceptional sense of style to your window? Do you have style and design that leans toward "casual chic"? If yes, then Relaxed Fold Roman Shades is the best way to begin.
Fold Roman Shades are usually made from light, plain material. They have a more relaxed appearance, and they also provide an elegant aesthetic that fits perfectly to any interior design.
With a soft dip in the middle of the shade, Relaxed Fold Roman Shades offers a laid back, unfussy feel that'll be at home in any room. They're refined, elegant, soft, cozy, light and bright.  
Notwithstanding the style of your decoration, Relaxed Fold Roman Shades can complement your room and give it a more stylish appearance.