To start off, Mami high rises symbolizes luxury and cutting edge lifestyles; therefore luxury condos in this market want anything but the best window treatment fabrics and smart systems in their homes. Some of the most relevant window treatment products in these types of units are : motorized drapery and Roller blinds which from previous projects we encountered to be the hottest treatments to complement a sense of luxury and sophistication.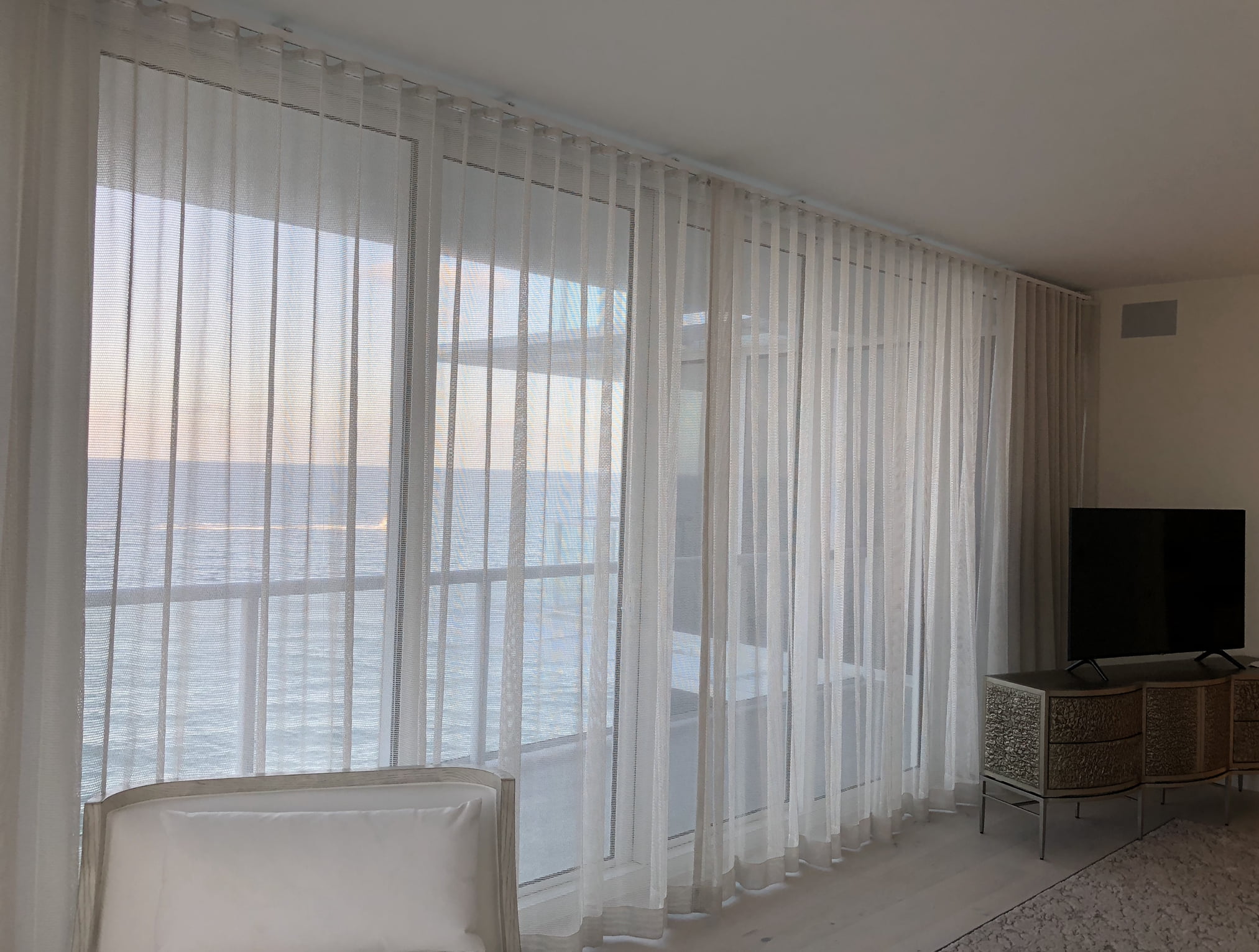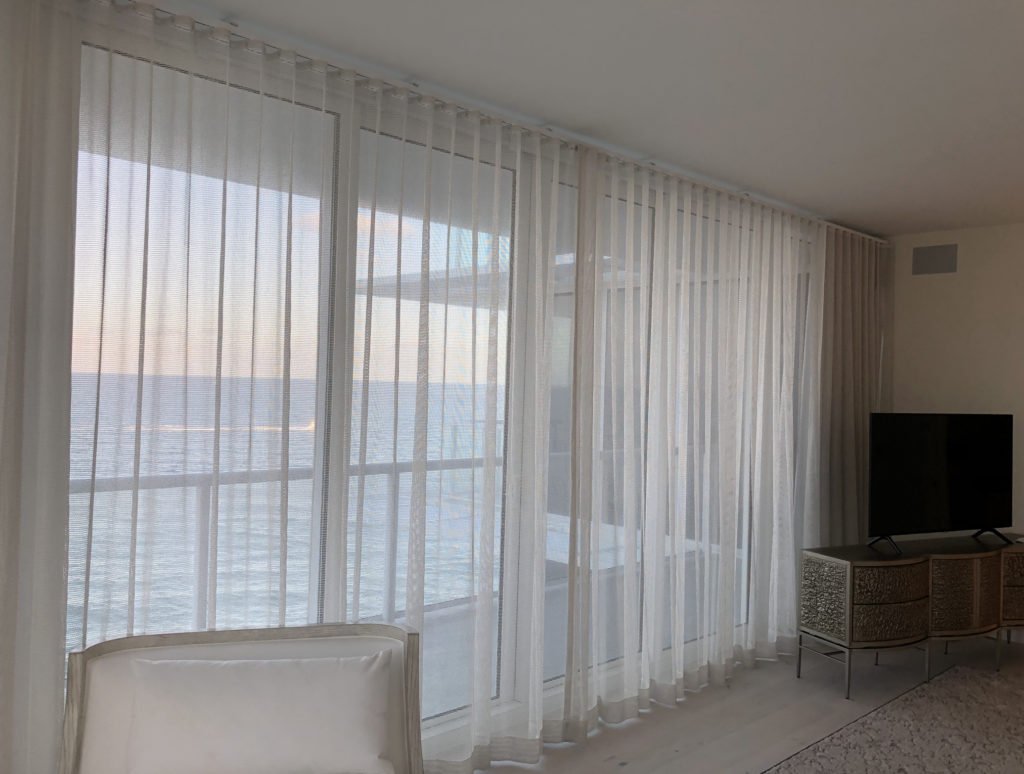 People had a misconception of drapery thinking of something vintage, but nowadays new Drapery fabrics with delicate textures and patterns had become contemporary  to our ultra- modern interior design.
These amazing fabrics can play along with any staging you can be thinking of. It is only a matter of selecting the right style and fabric material  to add that missing touch to your already luxury property. 
We will dare to say that Somfy Motorized Drapery are the number one seller for these spaces with large windows not only because of its 5 years warranty, but also for the extremely discrete level of noise. You could barely hear the curtains opening and closing.
Another great thing about drapery is that you can cover wall to wall with a beautiful blackout fabric that will actually accomplish a 98 % blackout whereas a large roller shade panel will still have some gaps between each panel when installed in large windows.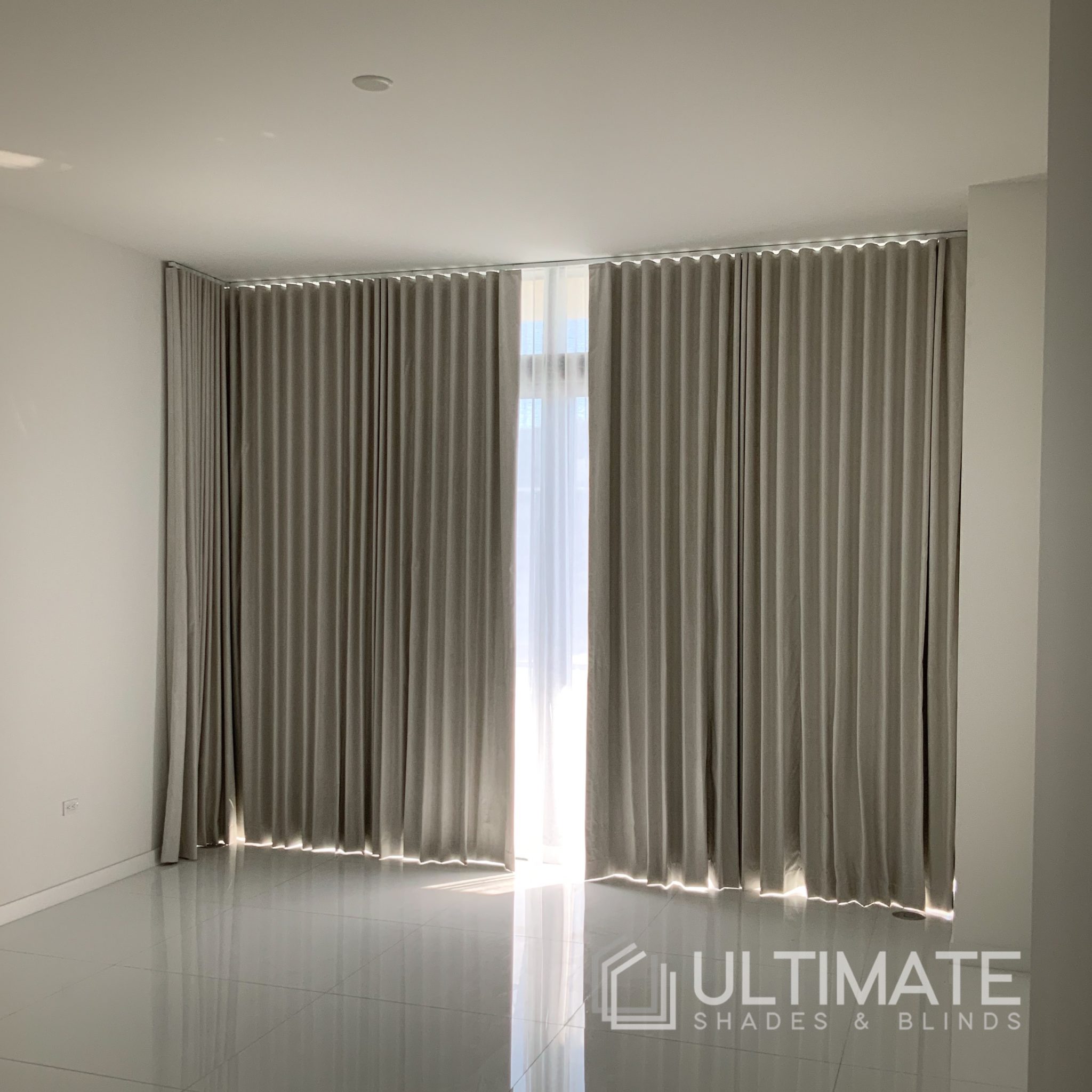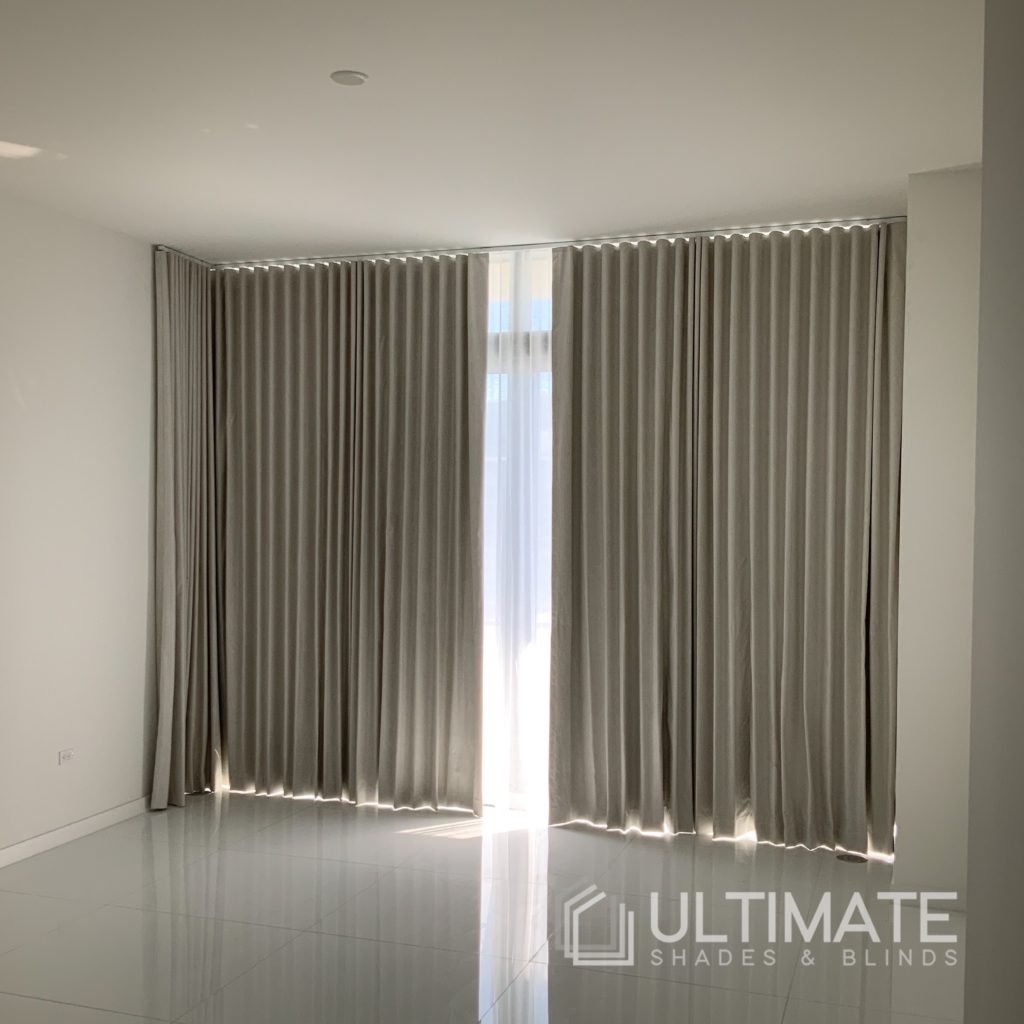 The style that will bring the sense of sophistication and modern look are the ripple fold drapery whether is a sheer material or a blackout  which completely blends into a modern space. This type of drapery can be ordered in a wide array of colors and textures that will match any interior décor allowing you to decorate your space in detail.
Ask our sales specialist for the Brickell drapery collection to learn more about the latest trend of window treatment fabrics for modern spaces.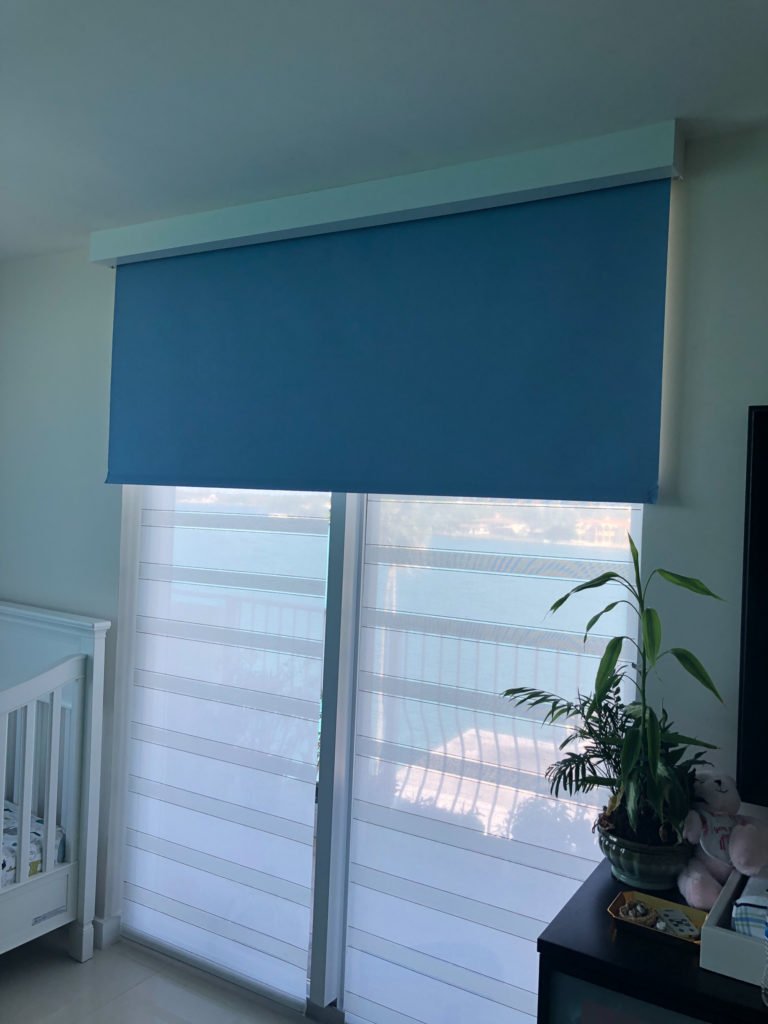 On the other hand the second most used window treatment on luxury high rises are: roller blinds or better known as roller shade screens. This type of shade will be extremely useful for windows facing East and West in relation to the sun presence. They are designed to stop the heat and filter the sunlight without any glare or disturbance on your TV screens, protecting all types of leather furniture as well as art pieces. This roller shade screen can be ordered on a huge range of textures and colors that wouldn't compromise obstructing the amazing landscape from your unit.
How to choose?
A very good tip when ordering the right openness percentage is to evaluate how direct is the sun into that particular area: if the answer is very much on it, then 3% screen openness will be ideal, but if is an area that isn't as compromise when the sun rises or sets a 10 % screen openness will be your best call to still enjoy 100% of your view.
In summary both window treatments are modern and effective in every high rise in Miami however remember our products are 100% custom made for every need; setting your indoor space with that unique touch of elegance and sophistication that only Ultimate Shades & Blinds products can have.
Ask our sales specialist for the affordable luxury program to take advantage of all our amazing deals for motorized roller shades screens and Somfy motorized draperies.