Are your window coverings safe for kids? Let's find out.
Whether you have children or pets around the housing, ensuring optimal safety around your home should be of top priority. Asides the usual suspects, did you know that your window treatments, whether shades or window blinds, pose a considerable threat. The cords from your window shades and blinds serve as one of the biggest threats to your child's safety.
To help restore their safety, we at Ultimate Shades and Blinds have compiled this article to provide preventive measures and suggest three of the best shades/blinds with children safety features.
Reports suggest that more than one child dies after being tangled up with cords from window treatments.
We are not always in control of the happenings in our surroundings. However, we can play our part in eliminating the chances of accidents. So, in case you already have the corded window treatments – window shades or blinds, these are some percussive measures to keep your children safe.
5 Ways to Ensure Children Safety Around Corded Window Blinds & Shades
Although you can't control your child's movement always, the following actions should help prevent safety risks and keep your children safe when you are not looking.
Have Cord-Keepers or Cord Wind-Ups Installed? These devices are designed to help you shorten window treatment cords, making them so short they become hard for children to reach.
Rearrange Your Furniture Pieces. Your children are likely to spend more time around furniture items like chairs, cribs, or beds. Thus, moving such furniture pieces from your window shades will make sure your little ones are unable to climb and reach the cables.
Pin Continuous Loop Cords to the wall or floor using a tension device. This ensures the cable is pulled tight to the wall. Thus, making it hard for your child can't pool them or wrap the cord around.
Make use of temporary hooks. You can wrap cords around temporary hooks installed on the wall, around the window or very close to the top of the blind. This move makes it harder for the child's reach.
Motorize the Shade. There are different motorizing systems out there that allows you automate the opening and closing of your window shade and blind. With these systems, you can get rid of the cords while enjoying optimal convenience and child safety.
Despite these hacks and preventive measures, safety is not 100% assured. Thus, we recommend that you have a window shade or blind with children safety features installed.
You see, it's quite simple. Kids and cords don't mix, never!
Any form of the accessible cord is a threat to a child's safety as they pose a series of accidental probabilities. From tangling to strangulation, the possibilities are endless. Thus, you should seek cordless window treatment systems if you have children or pets around.
So, if possible, we recommend that you change your entire window treatment system, including the draperies with cords, to ones that support child safety.
You are probably wondering: "how do I recognize them?"
We have you covered.
Top Three Best Window Blind and Shades with Children Safety Features
The right window treatment installation will help guarantee your child's safety and provide you with the rest of the mind. Thanks to the versatility in window treatment styles and systems options, you can be sure of your child's safety without compromising on the aesthetic appeal of your property.
To educate you and help you make a more informed window treatment choice; we have compiled a list of three of the best window shades and blinds for your child's safety.
Thus, the following window treatment categories are designed to ensure children safety while providing your home with added style.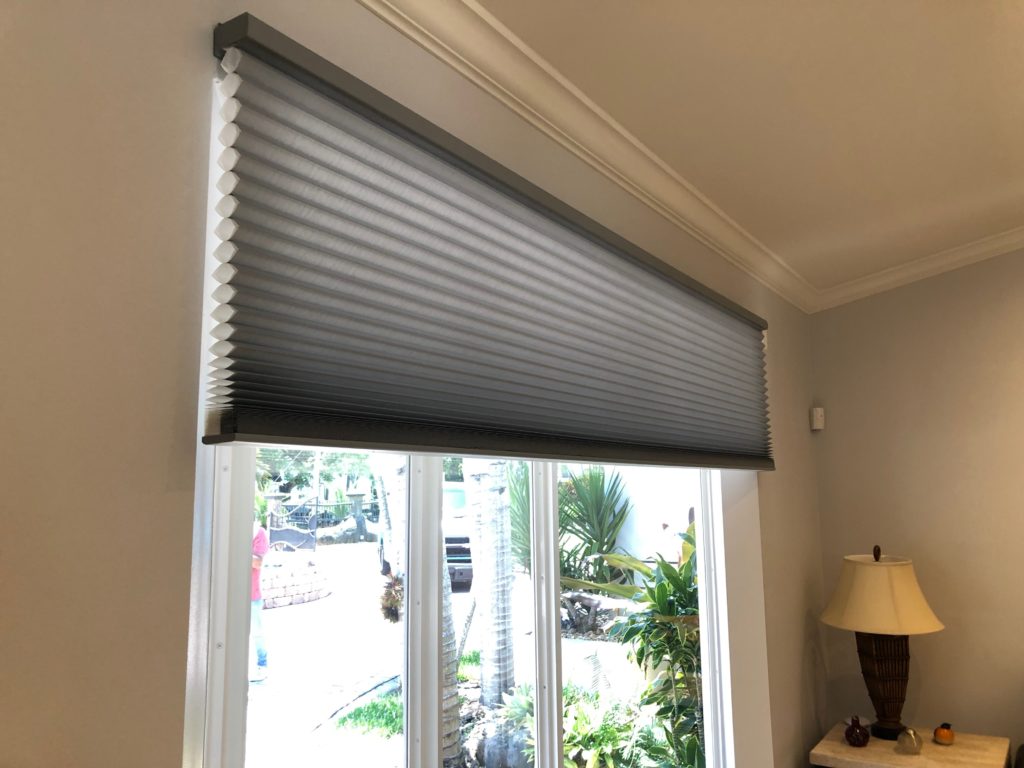 These shades are the true definition of versatility. From privacy and insulation properties to light control features and your child's safety, the Honeycomb shades delivers optimal compatibility to any of your window treatment needs.
Made from multiple layers of fabric, the Cordless Honeycomb Shades come with inaccessible internal cords and zero external cables. This unique feature makes them the ideal choice when considering the safety children of any age.
If you are worried about your privacy, this window shade has you covered. Coming in a cordless top-down or bottom-up cellular shade options, you have a window shade that combines natural light and privacy perfectly. It's the right choice for any room, including that of your children.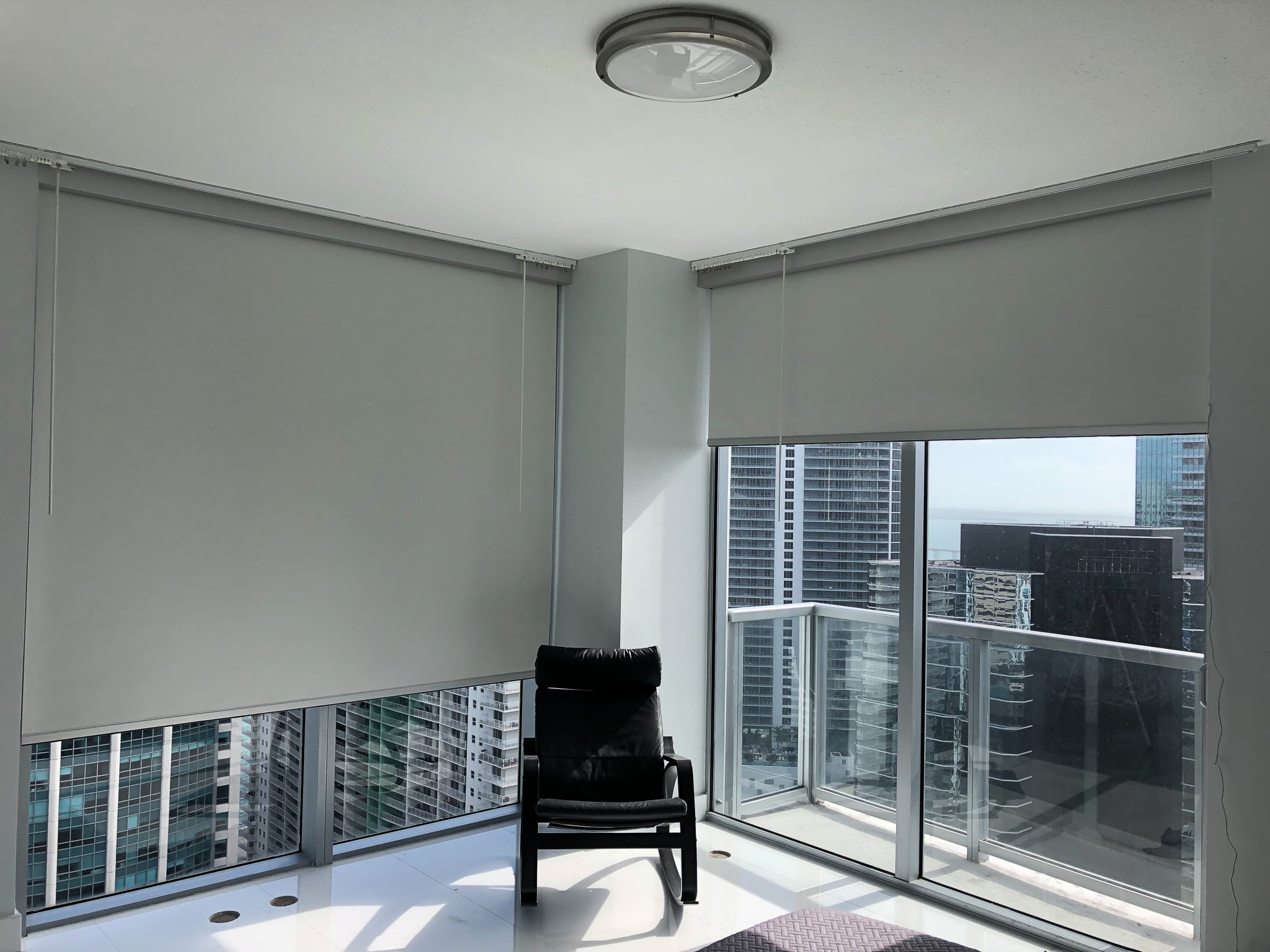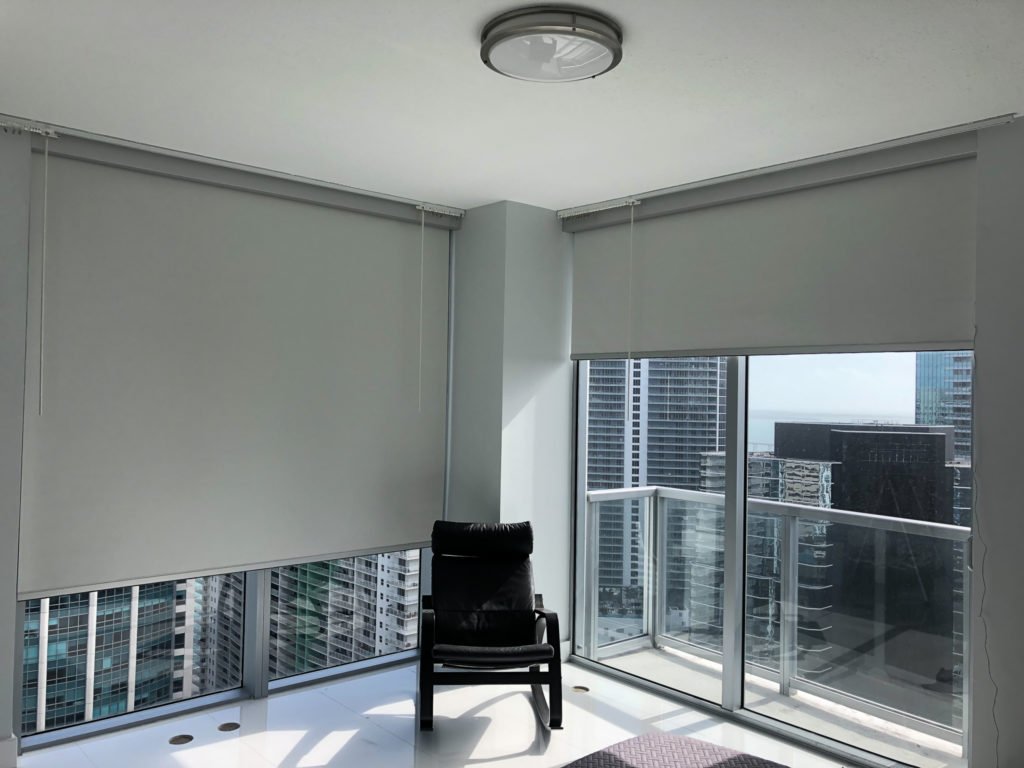 Thanks to the window treatment system of this shade, you don't have to worry about cables at all.
A versatile option with a unique aesthetic appeal, roller shades are usually the go-to options for homeowners who have kids or pets around. Using its unique mechanism, you don't need the help of a cord to raise or lower your shades.
It also comes in different designs and mechanism, giving you several options to choose. Not only does it provide a low-profile appearance; it will also match any interior décor to offer a perfect blend that highlights your taste without compromising on your child's safety.
You can even go for the standard roll headrail or a reverse roll headrail; it depends on you.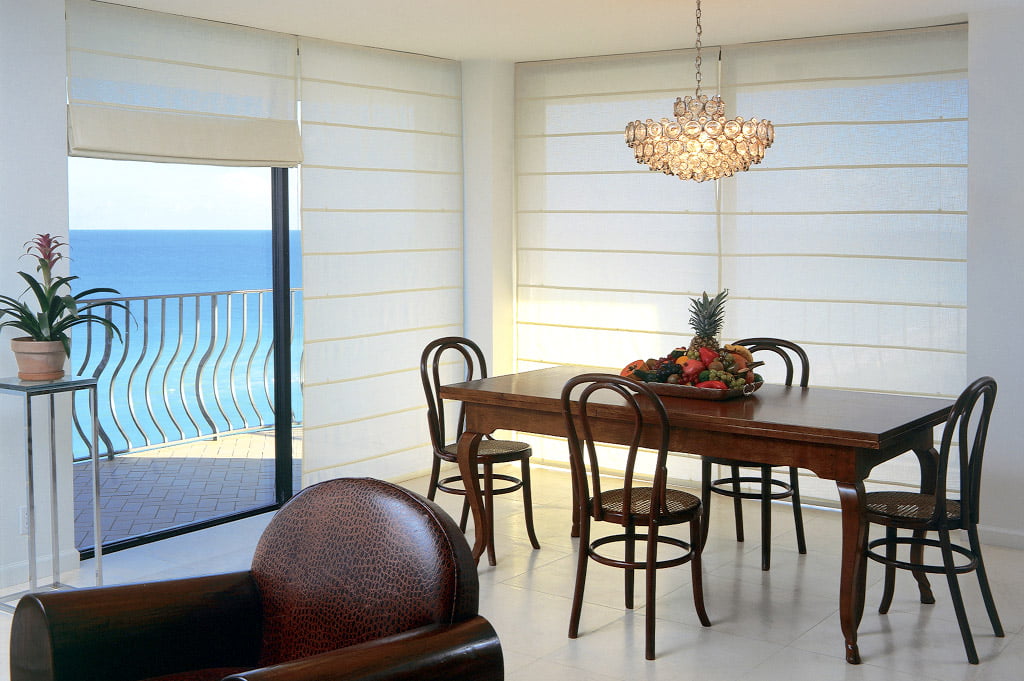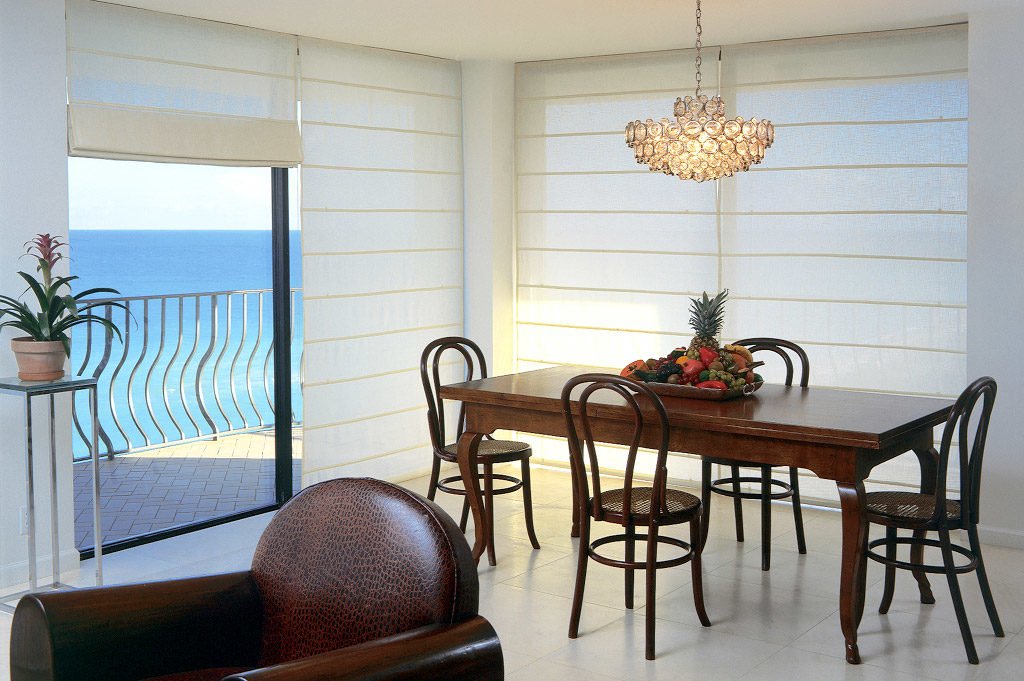 The Roman Shades are known for their unique mechanism, style, and versatility. However, the cordless Roman Shades also guarantees safety for your child since its cords are not visible from the front side of the shade.
With its cord at the back, this shade can be raised or lowered without putting your child's safety at risk. The cables are tightly secured to the fabric, making it impossible to create loops.
Combined with its durability and versatility in design options, the Roman Shades will not only guarantee our child's safety but will also be able to withstand rough handling from your child.

In Conclusion
Although we can't control every activity of our child, it is crucial to ensure their safety through preventive measures that help to curtail or eliminate risks of accidents.
The preventive tips above will only help you safeguard your children if you already have a corded window treatment installed. However, for optimal safety, installing window shades and blinds that offer children safety features is advisable.
At Ultimate Shades and Blinds, we have your safety and that of your child as a top priority. Thus, we come to your property to examine the environment and determine the best window treatment option for you and your child.
For more information on how we can fit your window treatment needs, get in Touch Today!