Insulation plays a massive role in ensuring a healthy living space. However, before you start thinking of the usual, heat pumps and solar heating, do you know your window treatment choice can also help with your insulation needs? This article will explain some insulation benefits and suggest three of the best window treatment options for insulation purposes.
There is a constant movement of air within your property, which results in an uneven temperature. This situation is caused by air leakages, which allow air in and out of homes during the winter period. Thus, failure to have proper insulation done will result in more expenses as you'll be spending more to heat or cool your home, depending on the weather.
However, with proper home insulation, you can trap heat within a room while reducing the heat flow to ensure a slow movement that helps to keep the temperature the same over a long period.
Although air sealing and insulating systems have a higher impact on improving your home's energy efficiency, your window treatment choice can also provide a similar effect while helping you further save cost on insulation systems.
Window treatments are generally a helpful addition to any home. From providing a perfect covering for privacy to serving as an aesthetic appeal that complements your interior décor, these home additions offer a wide range of use. One of them is insulation.
How Your Window Treatment Helps with Energy Efficiency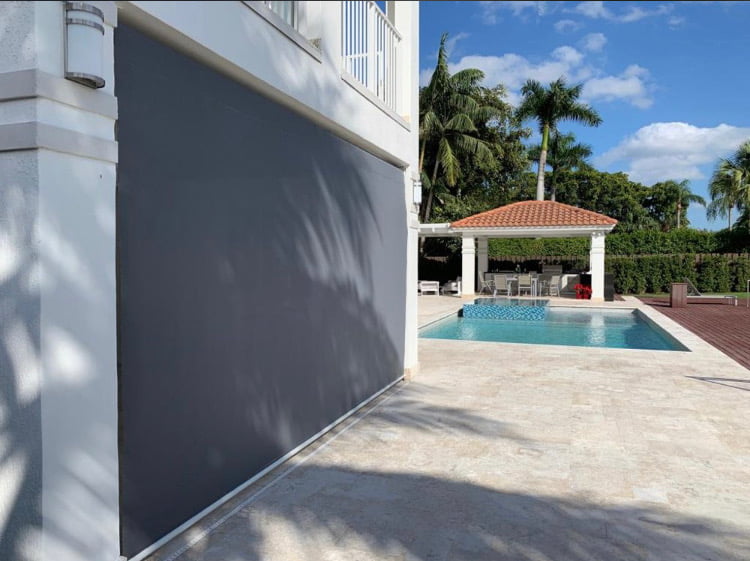 Thanks to improvements in technology, window treatment products now offer innovative designs and functions that enable them to go beyond their traditional use. Currently, there are window treatments specially engineered to deliver improved energy efficiency during summer and winter periods.
Here are some of the ways energy-efficient window treatments fit into your home.
They Deliver Improved Insulation: During the winter period, you lose inside heat to the cold through the window while the outside heat during the summer can influence the temperature inside your home. With energy-efficient window treatment, you get to maintain a moderate and comfortable temperature across all seasons.
Cost-Efficient Heat Control: The solar heating provided by the sun can be beneficial during the winter season. However, during summer, it can become unbearable- thus increasing air conditioning costs. With the right window treatment choice, you can better control the heat by allowing it inside during winter and moderating it during the summer period.
Daylighting Feature: Energy-efficient window treatments allow you to maximize natural light to help you reduce your reliance on other lighting sources. When you can substitute artificial lights with natural light, you get to enjoy lighting without having to worry about energy bills.

So, if you are looking to have an improved home insulation with better control over your heating, and you need a cost-friendly solution, you should consider having an energy efficient window treatment with insulation properties installed.
Some window treatment products, whether shades or window blinds, will reduce heat loss through the glass while others will block the draft.
To help make a more informed decision, we have put together some of the best window treatment options for insulation purposes.
The Best Three Window Treatment Products for Insulation Purposes
Blinds, draperies, and shades all perform well for insulation purposes. However, when looking to create a living space with consistent temperature and a cozy feel, making the best choice possible plays a huge role.
With the above in mind, the following are your best bet for consistency in insulation performances.
Cellular Window Shades: This window treatment option was introduced in the late 70s to help tackle the energy crisis of that period. Designed to help reduce energy use, cellular window shades come in honeycomb shapes that enable them to trap air within its pockets to serve as a layer of insulation.
Thanks to their efficiency value, the cellular shades are reckoned as one of the best window treatment products you can choose for insulation purposes. Going beyond this feature, they also come in different design to give you an unlimited option when looking to match your interior. Paired with draperies, they offer an added style and energy efficiency.
Solar Shades: If you are looking for an insulating window treatment that doesn't affect your external viewing, the Solar Shades are designed for you!
Unlike other window treatment options, the solar shade offers reliable protection against harmful UV rays without compromising on outside view. Using an opaque material as its filtration point, this window treatment product will provide the perfect coverage from the damaging effects the sun can have on your bills.
It comes in different design options and features to give you improved flexibility in use. So, no matter the type of room, the solar shade will fit in perfectly without compromising on your privacy or style.
Roman Shades: Roman shades are naturally made from thick insulating fabrics. This feature alone makes them a perfect choice for insulation purposes.
Coming in different materials, designed and mechanism, this window treatment option is a perfect addition to any room. It will fit into any décor setting while highlighting your taste in style. They provide a cozy and comfortable feeling around your home while providing the needed warmth.
However, to achieve maximum insulation, it is advised that they are fully closed. The only disadvantage of this option is that you will have to block outdoor views.

In Conclusion
Insulation is essential to create a comfortable and healthy feeling within your home. If done right, you won't only create a consistent temperature that you'll love but also save on energy bills while improving the overall value of your home.
Adding the right window treatment will also help save cost or add to your insulation goals. With the list above, you can make the right choice on the best window treatment best suited to your insulation needs.
However, for expert advice and professional installation of window treatments, Ultimate Shades and Blinds has you covered. We are an experienced team who will come to your home to diagnose the situation and offer the best window treatment options suited to your needs.
Don't waste another minute; Request a Consultation Today!