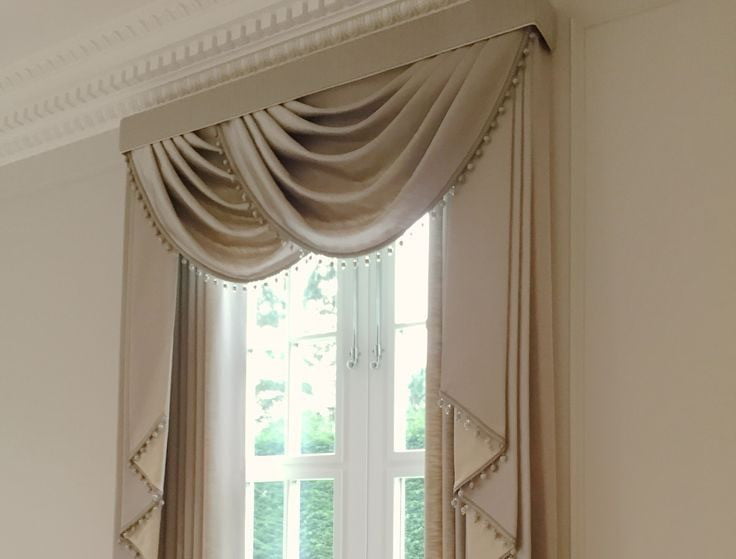 Are you looking to add some inviting beauty and incredible looks to your home? If yes, then look no further than our Cornice and Valances. 
Cornice and Valances add an extra appeal to your window treatments. They're made from distinctive fabrics, and they top off your window treatment by adding a decorative touch that'll complement your window and interior décor.
At Ultimate, we offer a catalog of exquisite Cornice and Valances designed to spice up your office or living room. These window coverings are made from premium luxury fabrics, and they offer a unique combination of our passion, individual conception, and love for window treatment. They also give your space an extra stylish vibe that you would love.
Cornice and Valances luxury design
Designed to complement any window treatment of choice, this product can be installed separately or with other window treatments to achieve a unique result that matches modern trends and highlight your sense of style. 
The Cornice and Valances are available in some fashionable designs and styles that provide you with great ways to enhance your home's style quotient.
With us, you can be confident of the latest decoration and top curtain solutions that guarantee durability and style.