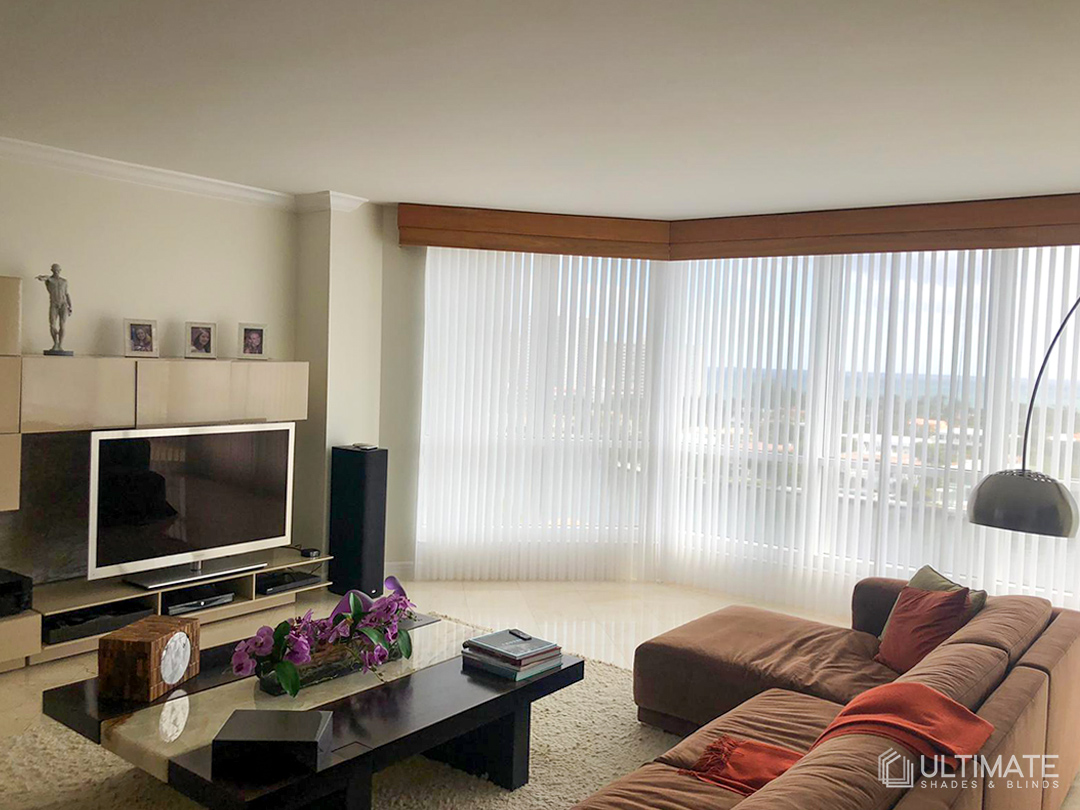 Are you looking for blinds that are ideal for full floor-to-ceiling windows, sliding glass doors and large bay windows? If yes, then look no further than our Vertical Blinds.
Vertical Blinds Materials
Our Vertical Blinds are made from sturdy but stylish materials, and you can use them to spice up your window shutters and add an exceptional feeling to your décor with a wooden band or a custom valance.
Our Vertical Blinds are perfect for privacy management and optimal light control. This is because they can be easily opened and closed.
Additionally, this product come in different fabric choices that'll add some beauty to your home design and give your space a facelift.
Where can be used?
A lot of people think that Vertical Blinds can only be used on vast window expanses. Well, ours isn't limited to that alone. Our vertical blinds are designed in such a way that it can be used on different window areas, irrespective of the size.
Our Vertical Blinds are made from durable like wood, aluminum, and fabric. They allow for easy operation, cleaning, and maintenance.
Let us know more about your project, your office or your house.
Our experts will help you choose the best options and materials for your house or office.