Technology has cut across different areas of life, simplifying processes, and contributing to a smarter approach to living. One of these welcomed contributions has been the smart home experience, which has helped property owners automate their living space.
A system of networked and easily-accessible devices that work together, Home Automation makes for a smarter living experience that is comfortable, efficient, flexible, and secure. With innovative house gadgets from reliable brands like Control 4, Cedia and Savan to Smart Window treatments like the motorized shades, home automation has brought every area of the home closer.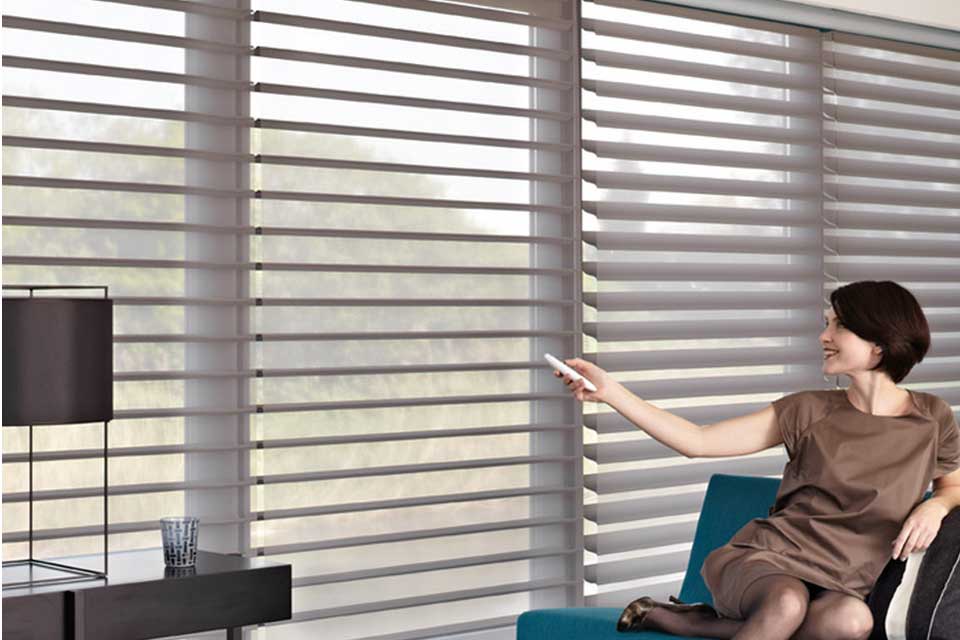 Thus, we can say home automation provides property owners with improved convenience and easy access to the most critical areas of their living space.
But what has made this technology a welcomed addition to any home? Why have home automation and smart window coverings are taken over the living environments?
We've got a response to your thoughts.
This is why Home Automation & Smart Window Coverings are taking Over the Living Space
Unmatched Convenience
The modern world is a very busy one. Thus, anything that contributes to your convenience and a more comfortable lifestyle is always a welcomed addition. These features are what Home Automation and Smart Window Coverings are known for.
Whether it's smart home security, motorized shades or blinds, home automation provides you with an unmatched convenience that gives you access to most important areas of your home with a single click. You can easily open and close your window coverings without leaving your sofa or schedule such movements.
Child Safety
Have a child, and you are worried about their safety? Worry no more! With the right automation systems in place, you can be sure of your child's safety even when you are away from home.  
Home automation gadgets like your smart window coverings make your property a kid-friendly smart home. These gadgets don't just help you avoid the stress of monitoring your child's movement but also provides safety and functionality that meets the modern demands. They are stylish and functional for parents and safe for the kids.
Improved Security & Privacy
Achieve desired privacy levels without having to do it manually. Hit a button before your head to the shower or go to sleep at night.
With smart window coverings like motorized shades and window coverings with voice controls, you have smart features designed for improved security and privacy. These smart window coverings don't just provide reliable protection from harmful UV Rays but also projects a sense of security and safety for everyone within.
Energy Efficiency
Home automation contributes to your energy saving needs. Combined with your Smart Window Coverings, you have a smooth, convenient, and more affordable approach to save on your energy bills.
Smart window coverings come in a variety of systems, fabrics, and styles to give you a comprehensive list of options. This availability of choices makes it possible to achieve energy efficiency without compromising on your desired décor settings. With automation feature, your window covering knows when to close during the summer, thus allowing you save on bills spend on air conditioning and cooling gadgets.

Smart home gadgets doesn't just contribute to simplifying your lifestyle, they provide the perfect balance between convenience, safety, and a smarter living space, Combined with an automated window covering : this is simply the go-to choice for the modern-day homeowner.
At Ultimate shades & Blinds, we pride ourselves in providing exquisite window treatment services designed to cater to your window covering needs, whether design & installation, automation, or programming.
To know more about Home automation, Smart Window Coverings, and how they fit into your window treatment needs, feel free to get in touch.