Blinds are a type of window covering. We are often looking for things to improve the aesthetics of our homes and complement the existing décor, and sometimes you may decide to buy seats that match the carpet or the color of the walls.
This same spirit should continue when choosing window blinds. Because windows are an outlet to the magnificent outside, there is a need to choose attractive colors and designs to cover these spaces.
It is important to note that looks alone aren't enough. If you choose blinds made of poor quality material, they won't last long. You will incur extra costs in maintaining them and buying replacements.
You have to ensure the blinds you are going for are made from high-quality materials. This way, you are assured of their durability.
Understanding Roller Shades and Zebra Shades
A roller shade is a strip of material that is attached to a metal tube or wooden dowel. The material is sandwiched between dual brackets, and a chain pulley or spring mechanism is used to roll this fabric vertically. You can opt for automated ones if you wish, but it's not necessary.
Zebra shades, on the other hand, are roller shades that allow transition between privacy and sheer. It is possible to align them to offer light control, privacy, and insulation.
The Top Fabrics to Keep Heat out of the Windows
Fabrics for window blinds vary when it comes to openness, pattern, texture, style, length, and several other features. We will discuss the top fabrics that not only keep the heat out but also have several other benefits.
Polyester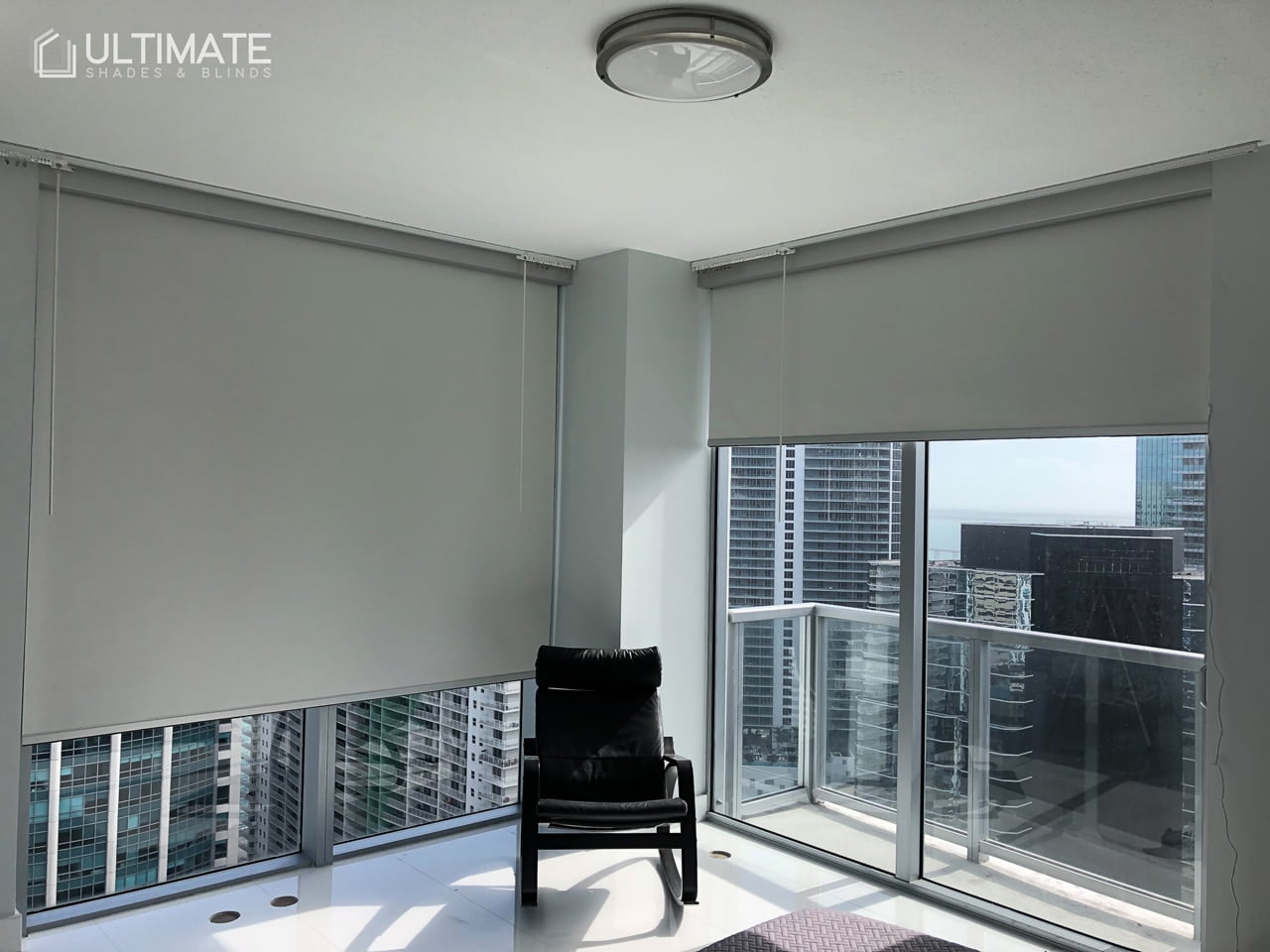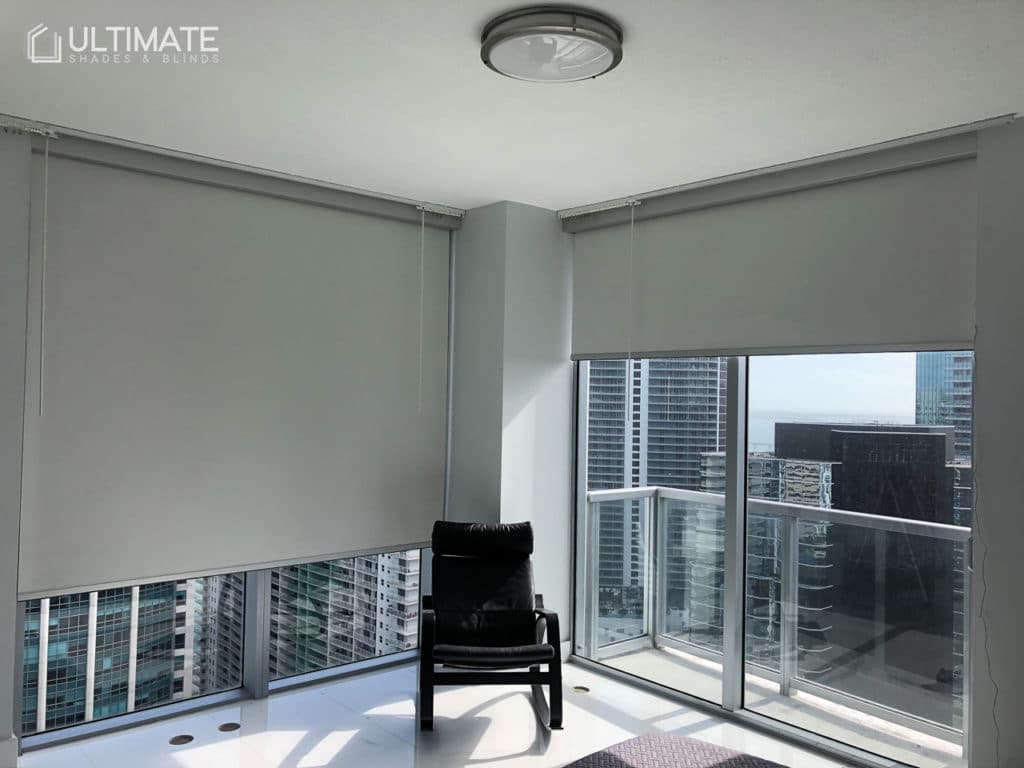 It is a common material for window blinds and very affordable too. Durability and ease of maintenance are some of its prominent aspects. Due to the sturdy nature of polyester, the material can resist dirt, wreckage, and shrinkage.
Blinds made of polyester are available in different designs, prints, and colors. Your living room and bedroom would use a touch of polyester.
If you have kids or pets, it is wiser to choose dark colors because getting stains off polyester can take an eternity. Most importantly, avoid using polyester blinds in the bathroom or kitchen because the material absorbs water and odors.
Cotton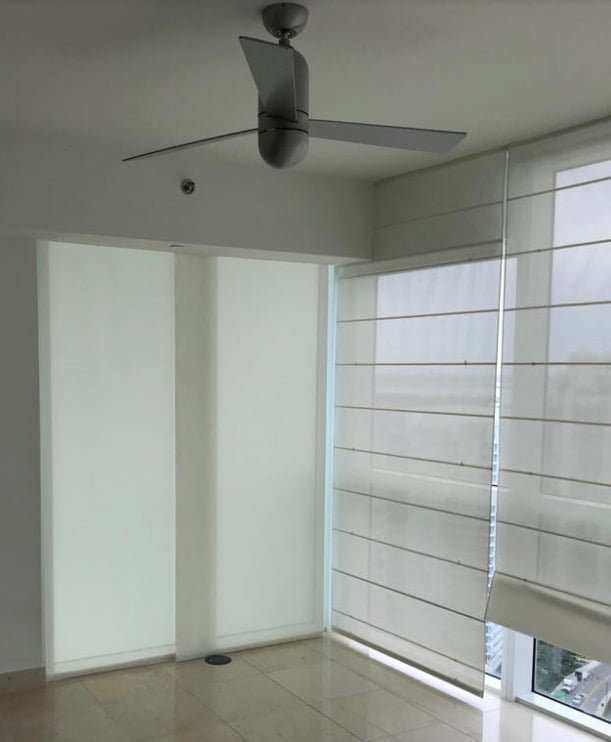 If you are going for versatility, this is the right material. Cotton gives the room a crisp and clean look that matches the surroundings. The material also adds a sobering and soothing touch to your living space and naturally relaxes you.
Cotton blinds can bring a darkening effect to a room, keeping you safe and unbothered by the outside weather. Moreover, they allow the penetration of natural light, keeping your hose cozy all through.
Silk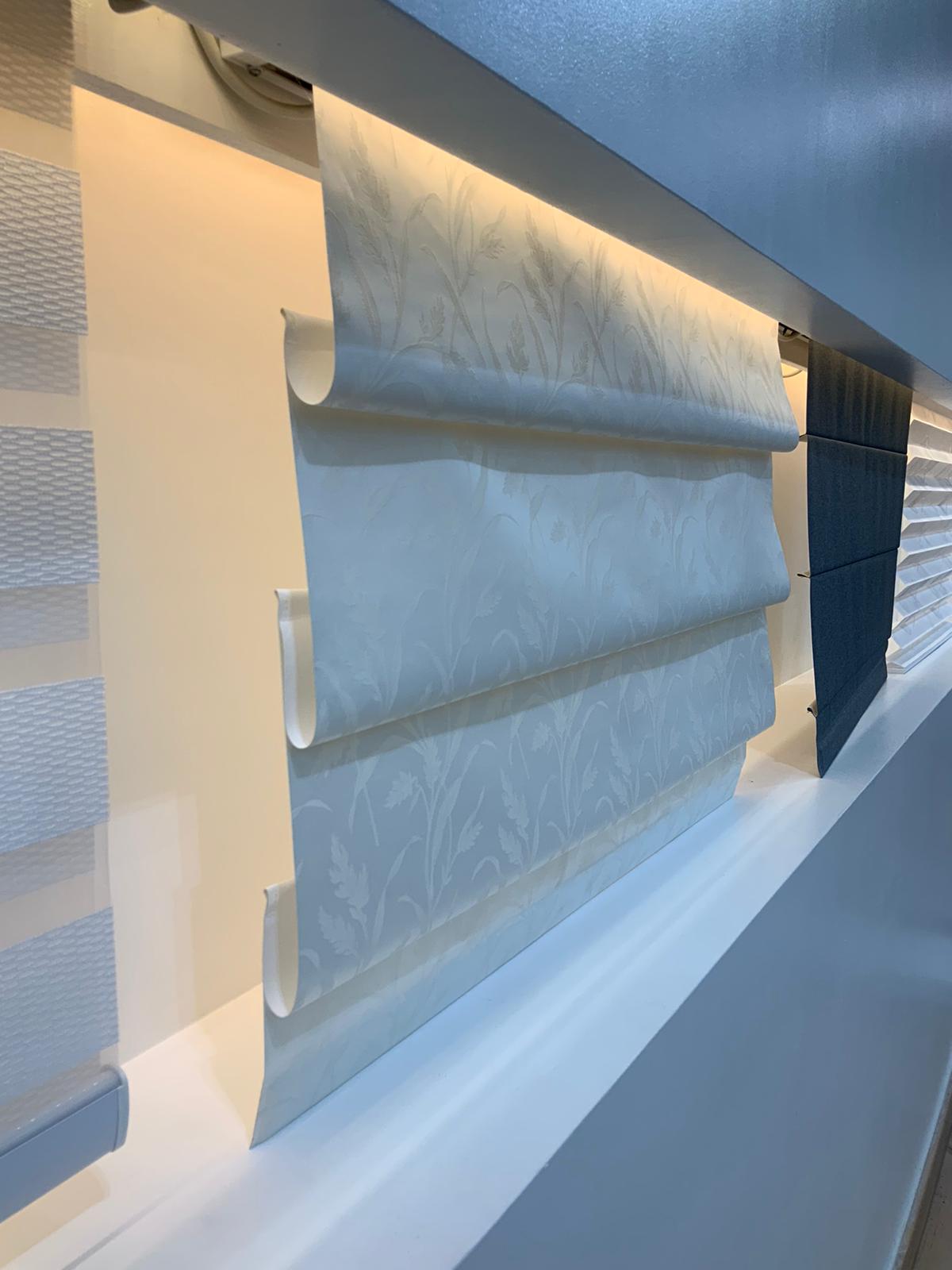 This material is associated with lush, sophistication, and class. Silk curtains are known for their blackout effect, which helps in insulation and protection of your living space against harsh sunlight, UV radiation, and sounds. 
With silk blinds in place, you can enjoy your aloneness. Above all, the material can keep your house warm and cozy regardless of the climate of your environment.
Wood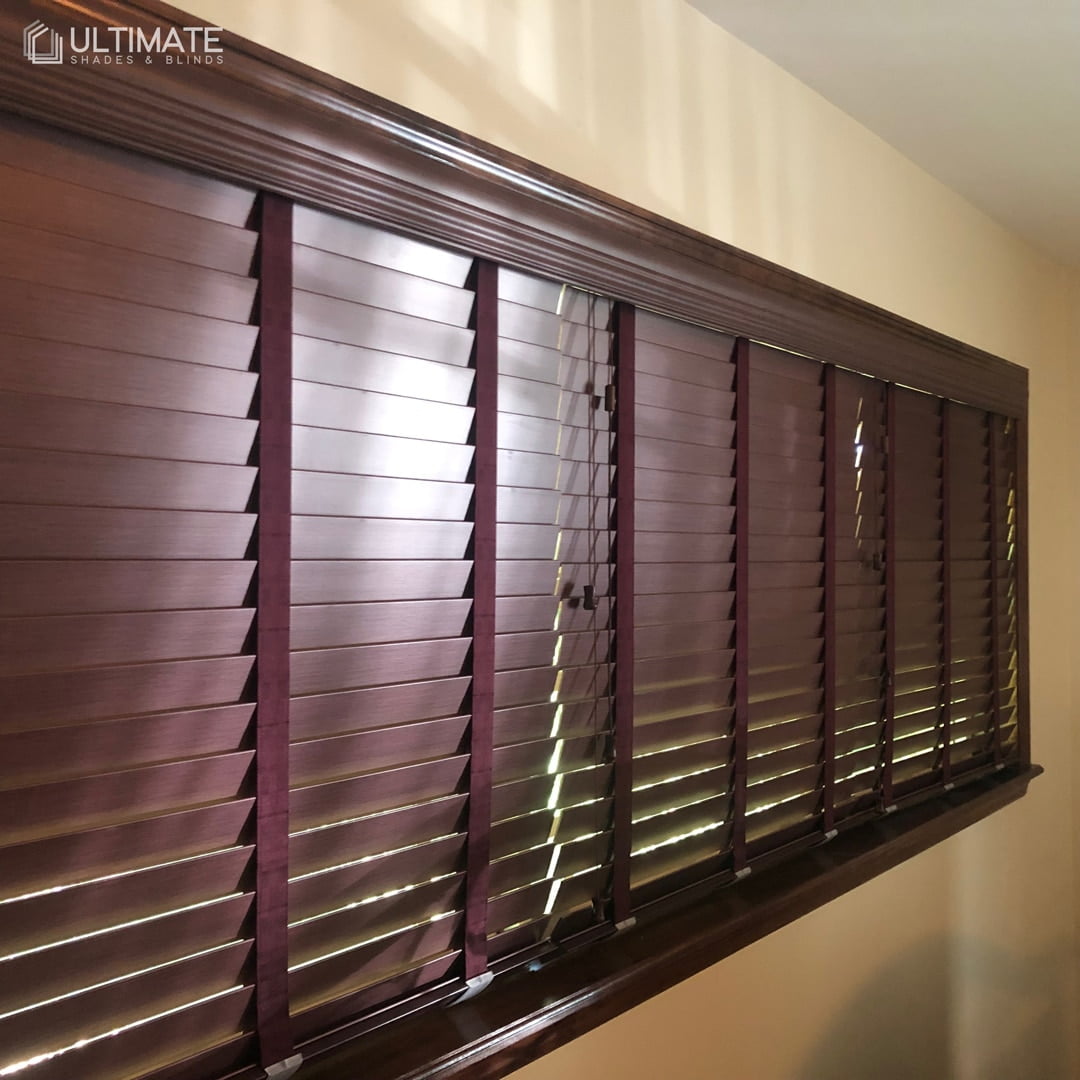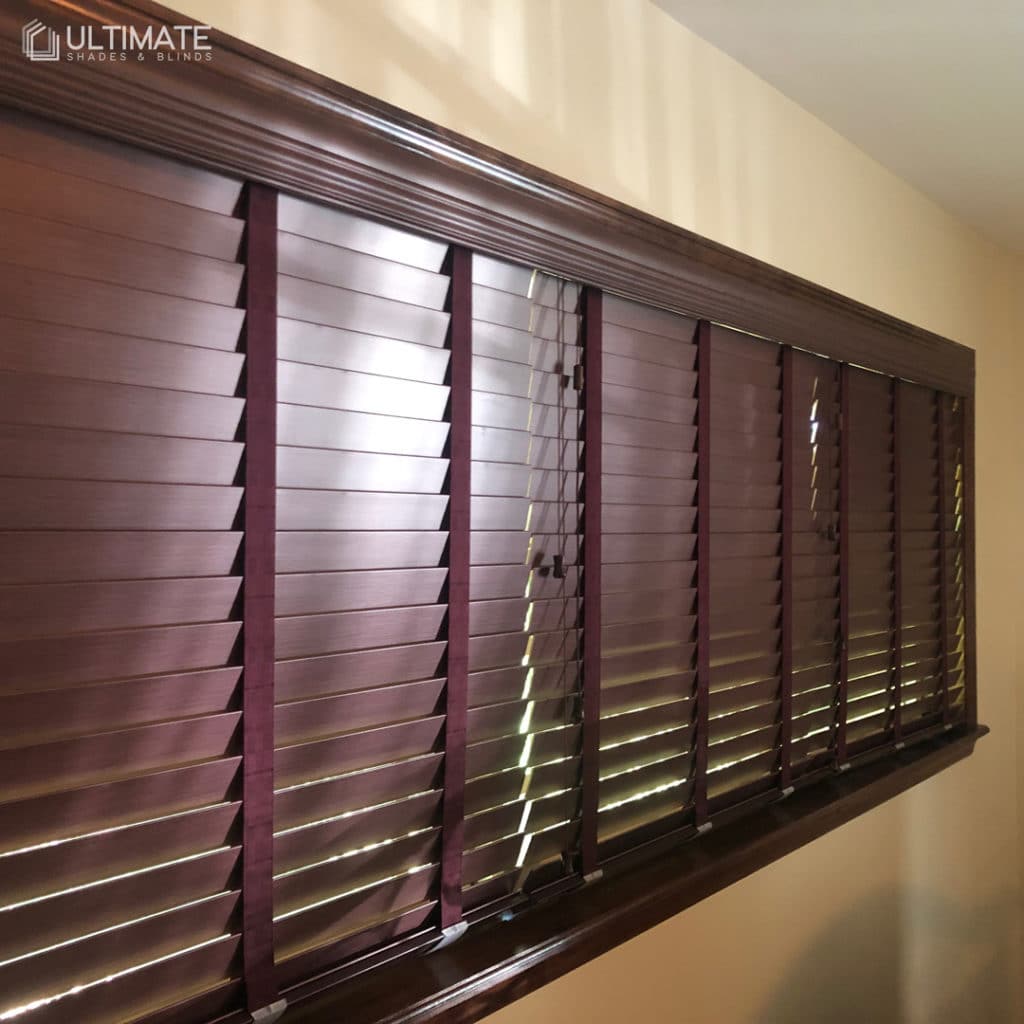 This is unarguably one of the best options for your window. The material is an excellent insulator which cuts the electricity costs.
Linen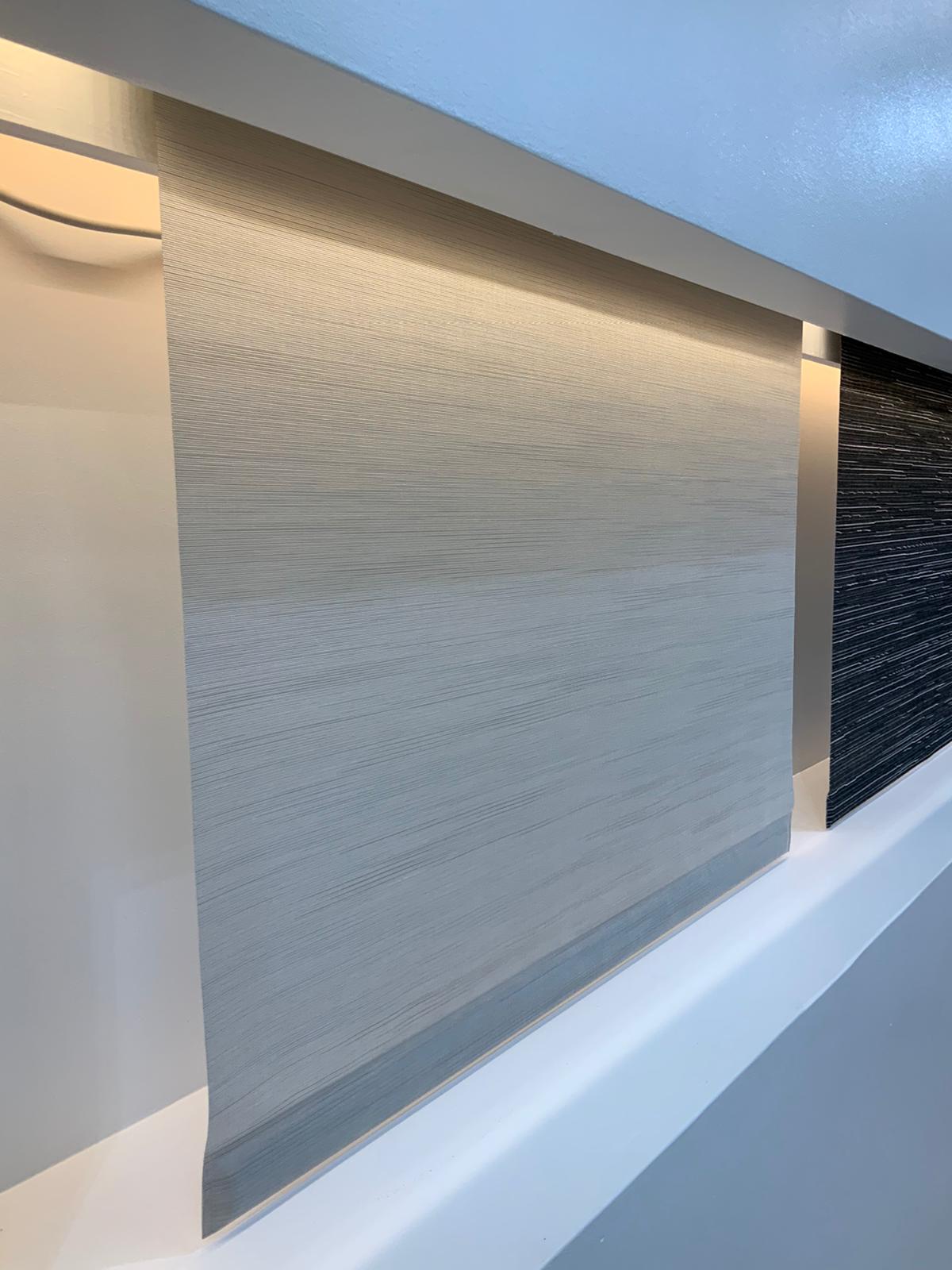 It is advisable to use linen for your dining areas. It gives the room a casual yet vibrant vibe while filtering the sunlight, therefore, giving your room a dynamic and natural glow. They block the heat out and let you enjoy the luxury of your room.
Choosing Materials for Roller and Zebra Blinds
As earlier stated, aesthetics isn't the only aspect to consider when choosing materials for your blinds. Let us look as some of the factors that come in handy.
Energy Efficiency
It is the material's energy efficiency that keeps your space comfortable to be in. With energy-efficient materials, there won't be any more cases of unbearably hot houses.
Privacy
One advantage of room darkening fabrics is their ability to protect your space from intruders. Beef up your home security with the best fabric blinds. Once the darkness begins creeping in, draw them out, and get comfortable in your space.
Sound Absorption
Your house should be a haven. You should be able to study, work, and relax without disturbance from unnecessary sounds. Not only do unpleasant sounds bring down productivity, but they also cause distress to your mental state. Therefore, get you some blinds that will shut out all those noises on the outside.
Prevention of Glare and UV Radiation
Extreme exposure to UV glare can immensely damage your skin. As a result, you may suffer from pigmentation and other long-term disorders. Ultraviolet glare is also responsible for the fading of your flooring and furniture. High-quality window blinds will not let this happen.