Window treatment shoppers can find it really challenging to choose the right shades or blinds when it comes to pick which one would be the best fit for their home. 
However, there are two Hunter Douglas Shades that will be worth contemplating as an option. These are the Silhouette Shades and  Luminette Sheer Blinds which are one of the most popular styles among the entire Hunter Douglas luxury line. 
In this article we would like to share and highlight the pros and cons of each window treatment by using our extensive experience on window covering interior design.
We will be doing justice to the differences and similarities that exist between these two well crafted shades. It is essential to know the product thoroughly in order to make the right choice and exceed expectations.  
Let's talk about three relevant points that will help you choose wisely.
Light Control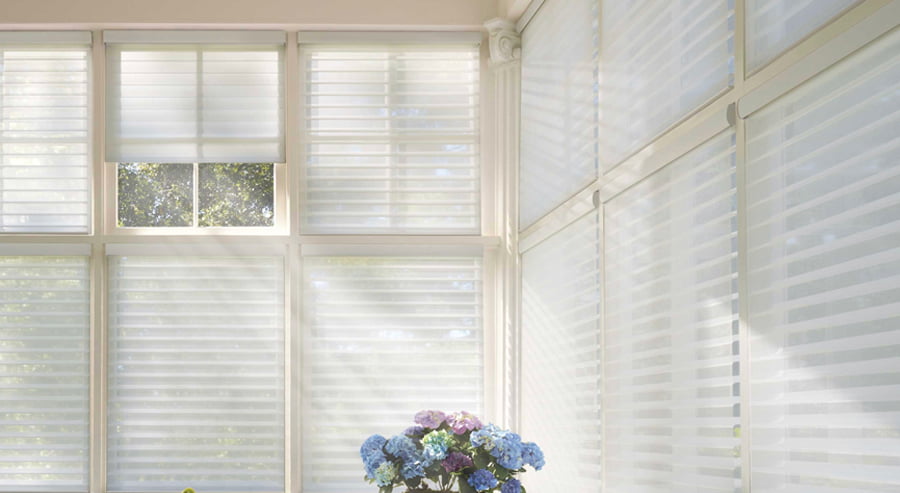 The Silhouette Shades focus most of its design on specialized solutions for your privacy needs; controlling the reception of sunlight into any space while offering privacy simultaneously; it is fair to highlight that the sheer fabric of this product will soften the sunlight while providing discrete privacy by tilting the vanes.
Offering the possibility of increasing or decreasing the amount of in-coming light by adjusting the angle of the vanes.
On the other hand, Luminette Sheer Blinds can rotate up to 180 degrees giving you double the range of movement than silhouette; offering a more precise control when graduating the amount of light into the room and its vertical design will block a good 99% of the sunlight when the slats are close.
 UV Performance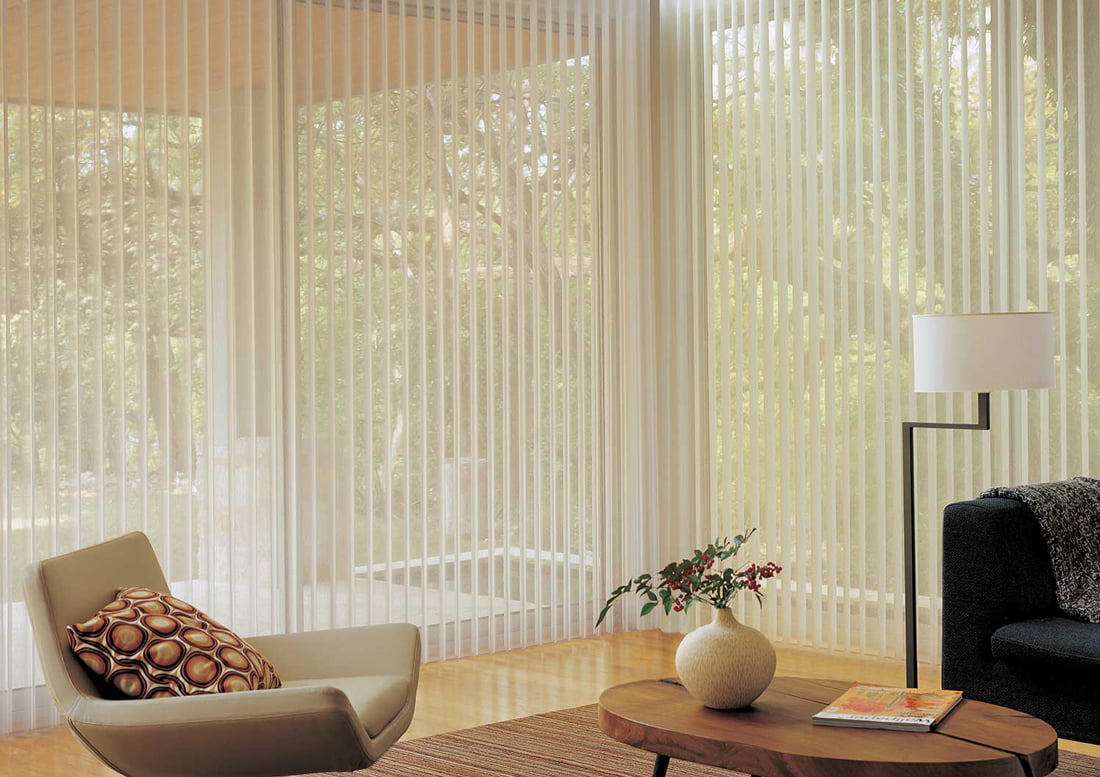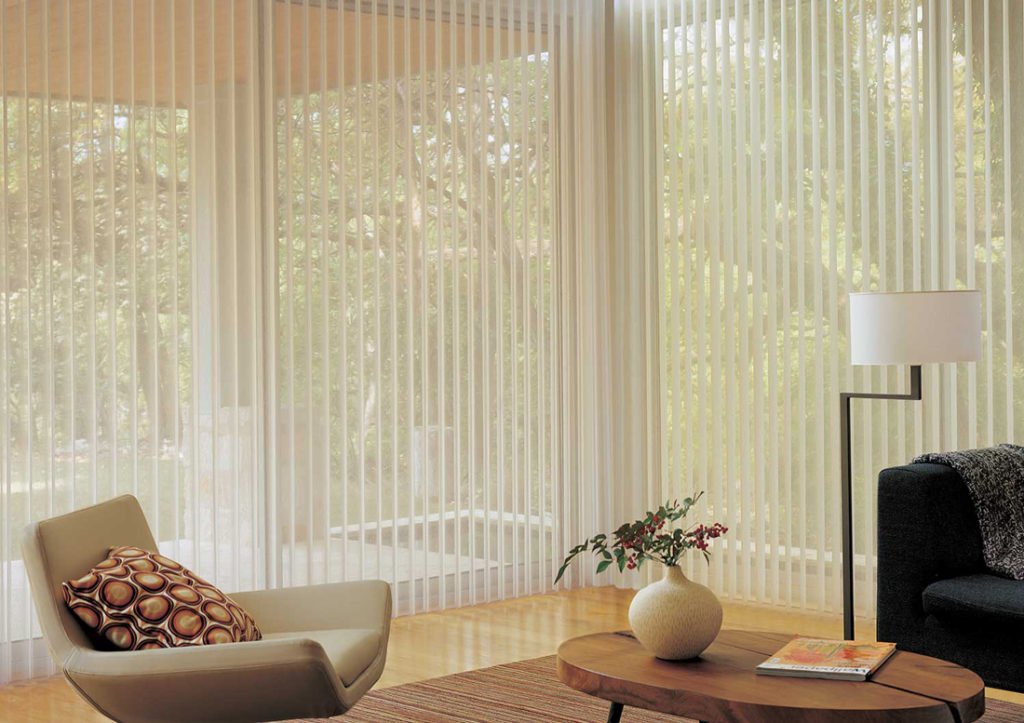 When it comes to protecting your furniture and interior décor from the harmful sun rays, UV protection will become a very important topic while choosing the right window treatment solution; Silhouette Shades are designed to filter up to 88% of unwanted UV rays when the vanes are open. 
Whereas Luminette UV performance filters at least 75% of sunlight when the vertical slats are open and it could improve another 5% if selecting a thicker sheer fabric. 
It is important to clarify that when both shades are fully closed the privacy and sun protection is the same.
Major Pros and Cons of Silhouette and Luminette Shades
Let's start by saying that finding cons in window treatments of this caliber is very difficult because everything has been designed so carefully that it can be really challenging to find something odd.
However, there are a few points to mention on each product that will help you make your mind when buying the right product.
Size of windows
Silhouette Shades are suitable mostly for medium to small size windows and on many occasions large windows must be split on several panels which is a disadvantage if we compare it to Luminette Sheer Blinds that were specially designed for large windows and sliding doors; being the most suitable treatment for this type of openings.
Nevertheless,  if  you love the look of Luminette and your windows are small, the chances that would look off are really high. In this case Silhouette will be the best choice undeniably. 
Price
Another factor that will heavily weigh when choosing wisely is the price. Silhouette Shades are obviously not a cheap choice and definitely one of the most expensive products on the Hunter Douglas line, but rest assured it will be worth every penny. Not only for the limited lifetime warranty, but for the design and functionality of it.
Conclusion
In summary our take away after comparing both products is that; Hunter Douglas products are unique in every category, all built with standards of excellence.
It is very important to know exactly and think thoroughly the most important needs before starting to look for a window shade. The following points will help you determine which product is more convenient depending on your needs; light control, where Luminette is more effective than Silhouette by giving you a more precise control.
Nevertheless, if we talk about UV performance: Silhouette Shades have a higher UV protection percentage than Luminette.
Last but not least, window sizes will be crucial to determine which window treatment will be the right one for you. Silhouette Shades will always fit best on medium or small size windows and Luminette will be your go to when the dimensions of your opening are medium to large size. 
We hope this article helps you make a wise purchase. For more details on these products please book a free in-home design consultation with one of our Hunter Douglas Specialists.