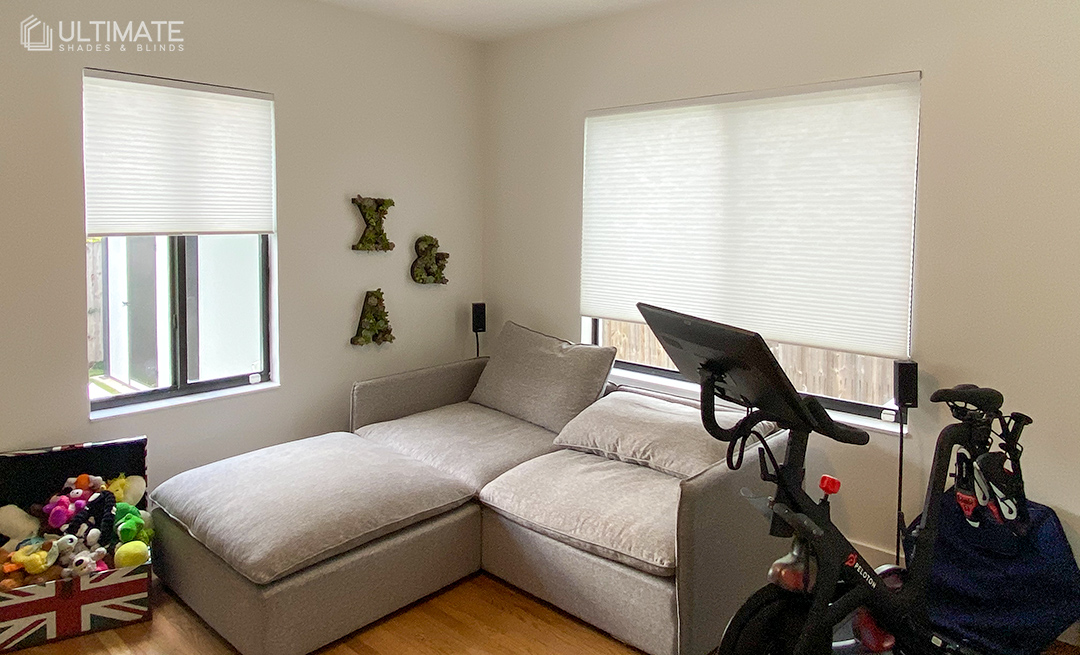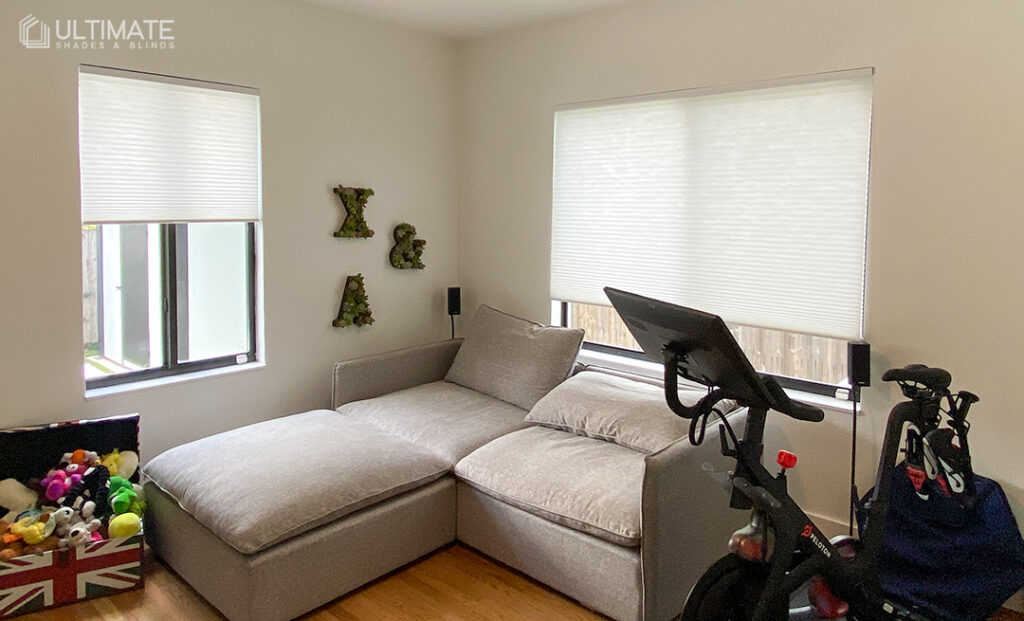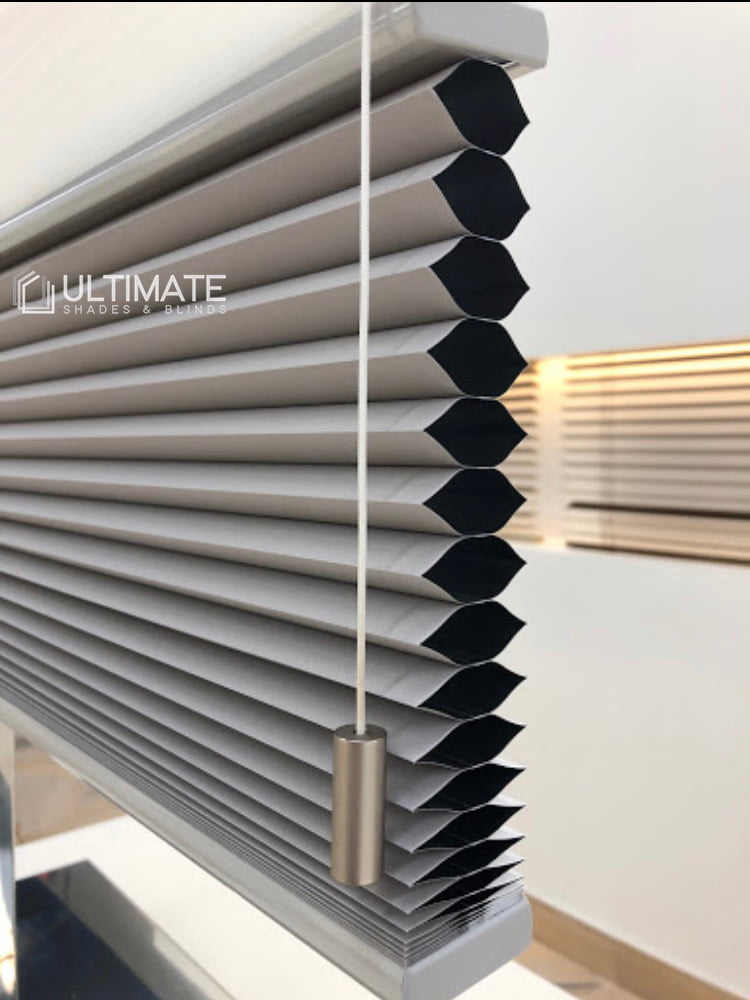 Customized Celullar Shades
Looking to provide your home with an extra layer of insulation, and reduce home energy costs without sacrificing style? Our Honeycomb Shades is designed for you! 
Many thanks to their unique honeycomb pattern, Honeycomb Shades trap air before it reaches the interior of the house. Thus, helping to cut down on energy costs in the all-weather season.
Also known as Cellular Shades, Honeycomb Shades doesn't only help to insulate your windows.
They can also absorb sound from both outside and inside the house. It's no surprise that many homeowners love Honeycomb Shades.
At Ultimate Shades and Blinds, our Honeycomb Shades are designed to provide improved insulation, maximum durability, and reliable energy-efficiency that stands the test of time. 
This shades can be customized to fit any décor or room setting. They come in a variety of options, sizes, colors, and texture combinations that you can choose from. When framed with drapes and curtains, Honeycomb Shades provides soft shades and make an excellent foundation for a custom layered look.
Let us know more about your project, your office or your house.
Our experts will help you choose the best options and materials for your house or office.