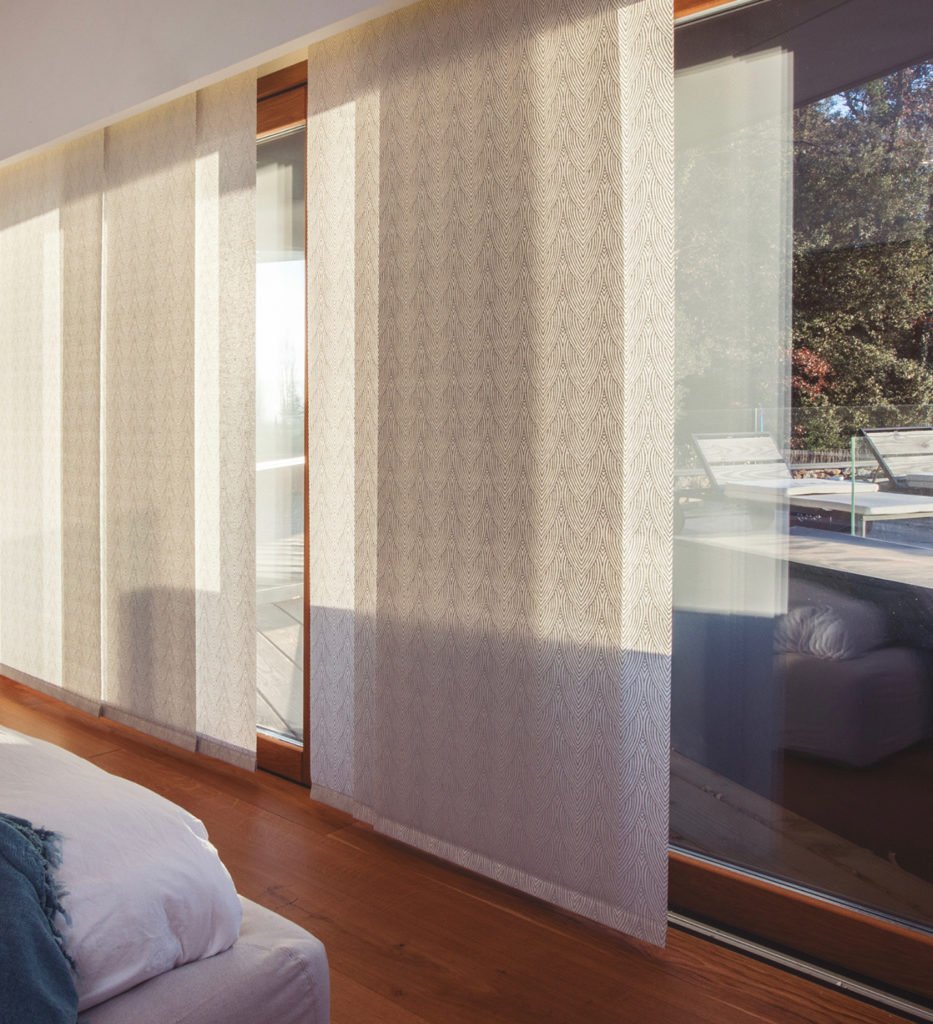 Whether small, tall or wide windows, sliding panel blinds provide a non-selective classic option when looking for a stylish window treatment that matches any interior décor, whether home or office.
These sliding panels go beyond the common window treatment use as they can also deliver maximum efficiency when used as room dividers and decorative screen fabrics.
Sliding Panel Style
They come in stylish designs that make them the ideal choice for beautifying your property while helping to control light penetration, reduce glare, promote privacy, and enhance the overall appeal of your space.
At Ultimate, we provide a wide range of sliding panel blinds that are suited for deck door covering, sliding glass doors, and big windows while providing a simplistic feel through its sturdy fabric and convenient use.
Where can be used?
Its fabric can be mounted to the ceiling or your wall, providing a sliding function that goes back and forth on its sliding panel track. They are available in different fabrics, solar screen, panels, and woven wood materials. Also available in motorized systems, they can match with any décor style to emphasize your room's beauty.
Our sliding panel blinds are elegant and bold, proffering reliable solution to your window needs, including larger windows and patio doors. All you need is to slide the panels to any position that suits.