Generally known as Vinyl Shades, Polysatin Shades are made from polymeric materials which serve as a welcome addition to any interior décor because it helps highlight the lushness and elegance of a room.
At Ultimate Shades & Blinds, our Polysatin Shades go beyond the clean look to provide superior quality and durability. They form the basis for modern window treatment solutions.  
Thanks to its lightweight material, our Polysatin Shades are soft, has a unique finish and it can blend perfectly with your interior décor.  
Our Polysatin Shutter Shades are made from premium materials with luxurious finishing to provide you a ready-made shade that requires zero painting, sanding, and guarantee longevity.  These features make it the best fit for both home and offices, serving as an ideal shutter with low maintenance needs for areas with high humidity.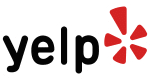 Andres and his team did a really good job. His installation crew was super careful and friendly ; You can tell they do this every day. We are really happy with the final result and service. Thank you very much guys. Highly recommended.
Michael F.